Often, decorating a space is knowing where to start. Have you ever looked at an area and been frustrated that you can't seem to make it perfect?
Half walls can be those types of places. They sit there, collecting things, keys, pens, mail, you name it. They unintentionally become a catch-all space; it's convenient to drop items there.
I'll give you some half wall decorating ideas, tips, and DIY projects that can turn blah into bling.
The thing about half wall decor is its only limits are your imagination. The 21 ideas provided here will help you find a starting point for your inspiration.
From the simple to the unique, these ideas pop with wow-factor for your home.
1. Clean and Classic
One simple idea to keep that clean look is glass. A set of glass vases will maintain the openness of the area and provide classic elegance.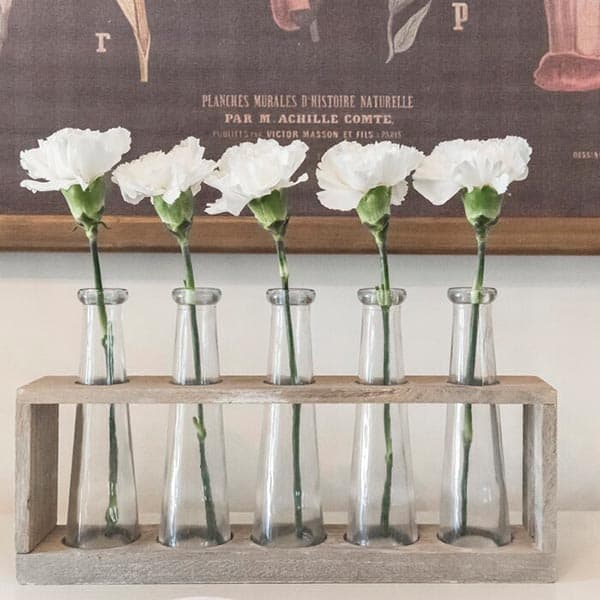 See more on this 5 Piece Villela Brown Glass Table Vase Set from Wayfair.com
2. Natural Embellishments
For the beachcomber, why not add a touch of nature to your environment? These driftwood artistic planter pots are beautiful and unique.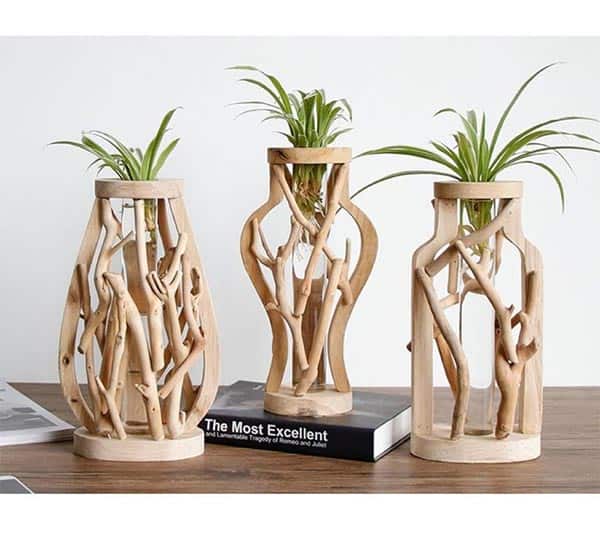 Find out more about these nifty planters/vases on Etsy.com
3. Seasonally Splendid
If you love the seasons and their changes as much as I do, this next decorating idea might be for you.
See more on this one on Amazon.com
4. Country Charm
I love to mix elements, and imagination and experimentation work wonders for this project.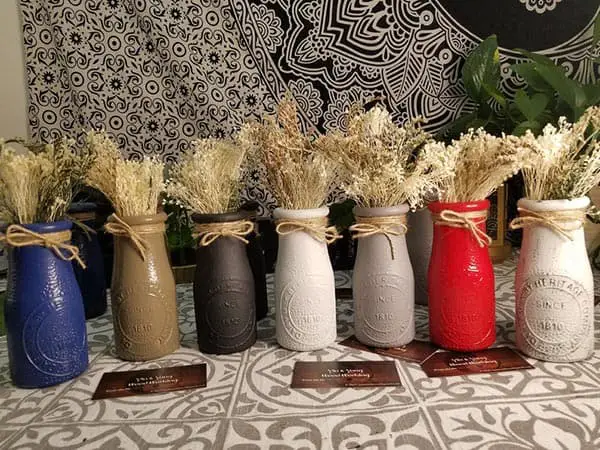 Milk bottle set decor by Crafty Southern Charms on Etsy.com
5. DIY Walnut Cap and Trim
Now for you folks that like to get hands-on with projects. Here's a way to change the look of your half wall.
6. Tiered Trays
Tiered trays are popular home decor ideas. Find a theme that fits your motif and go to town (or country).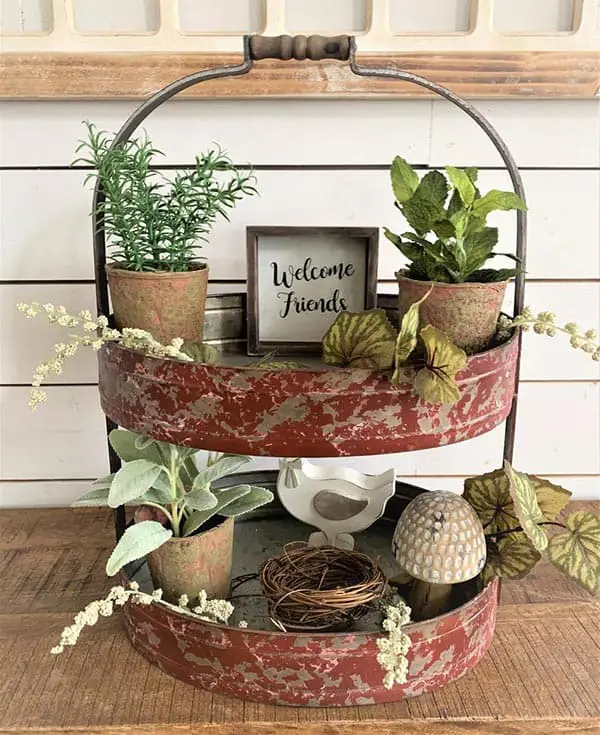 Find out more on this one at Etsy.com
7. Greener Pastures
I love greenery as it brings any area to life. Think succulents, ferns, or my favorite, bonsai trees. Here are some great ideas.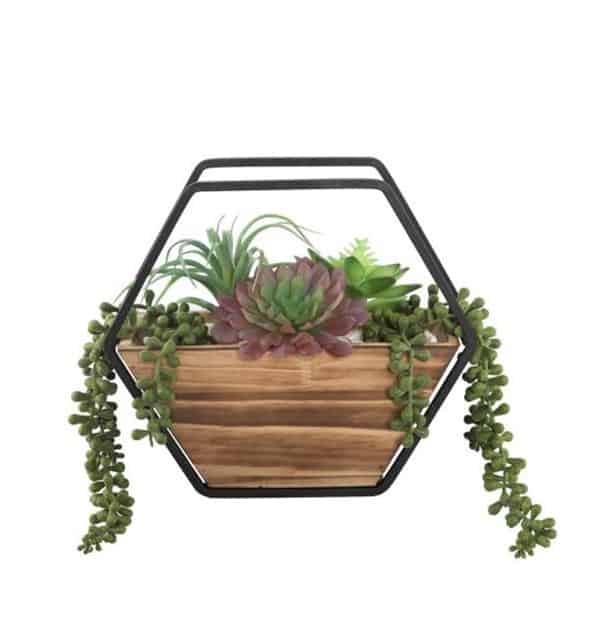 11-inch Hexagon Wood and Metal Wall Faux Succulents Mix from The Home Depot
8. Collections
A collection of items is another great use of the space. Pick your favorite collectibles and create a theme.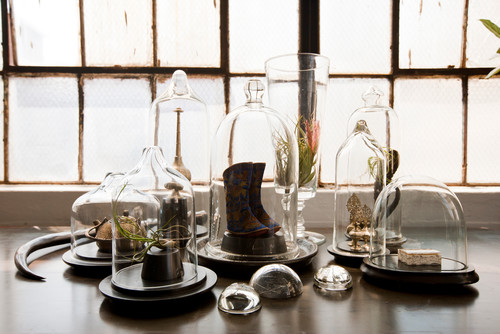 9. DIY Bookcase Idea
One of my favorite projects was a DIY idea like this. I turned a half wall into a bookcase – it was hard work, but it looked great.
10. Adding Columns
Another great idea I've done is addcolumns. You buy the materials, measure, cut, and bolt into place.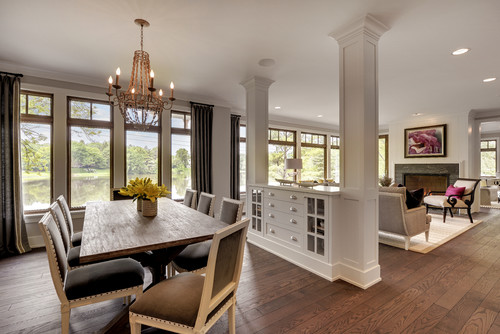 11. Adding Balusters
Balusters work well if you want to keep the space clutter-free. Choose a design, nail them in place, and violà, perfection.
12. Adding Wainscotting
Adding paneling can change not only the wall but the scheme of your space. Here is a quick project that anyone can do.
13. Lighting Ideas
Lighting, on the top of the wall or over it, adds a classic element to your space. Showcase your treasures in the best light.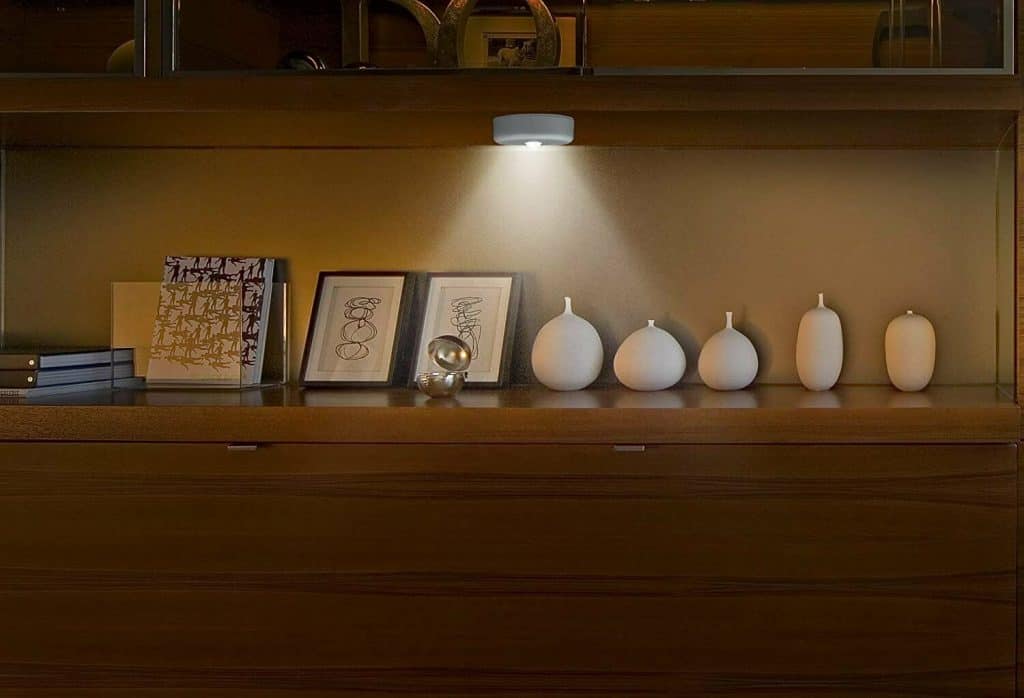 Check this out on Ebay.com
14. Adding Wrought Iron Features
For an edgier, more industrial look, add wrought-iron features. Just a touch here or there, and your wall will take on a new personality.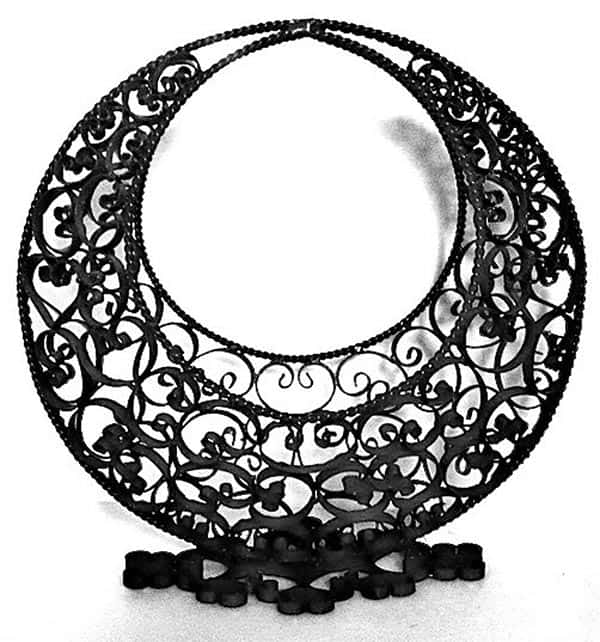 Check this out on Etsy.com
15. Decorating from the Top Down
Add a hanging rack or planter, allowing uneven lengths, will spruce up the space nicely, and you'll love the look.
Check these out at Amazon.com
16.  Do a Padded Bench
Another DIY project, drop the top of the wall down between half  and three-quarters of an  inch. Add a padded cushion for a new look.
17. Make it the Focal Point of the Room
By placing one large piece on the cap and adding soft can lighting, you can highlight the area and make it stand out.
Add some decorative Tealight Candle Holders in a tray. Find out more here.
18. Create a Light Curtain
A string of clear white bulbs can add a curtain of light that will add a backdrop for both sides of the wall.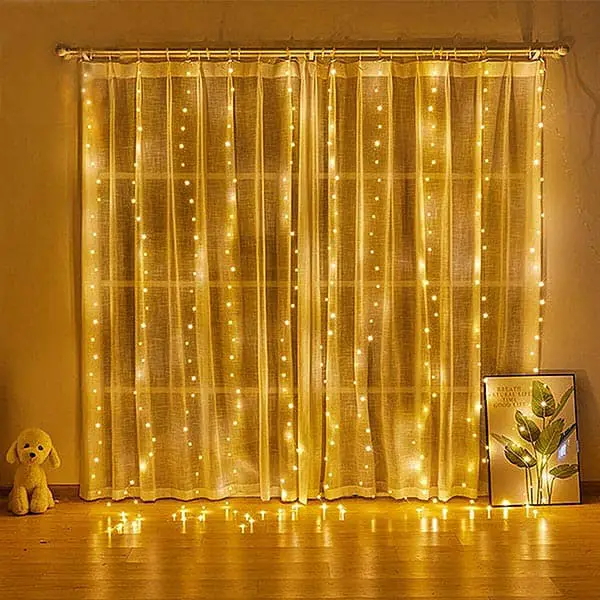 This Curtain Icicle Light curtain can be moved when you want to create a full wall effect.
Check it out at here.
19. Small Indoor Water Fountain
Nothing says calm and serenity more than the site and sound of running water.
Create this little spa-like luxury by setting a small water fountain like this one on your ledge shelf.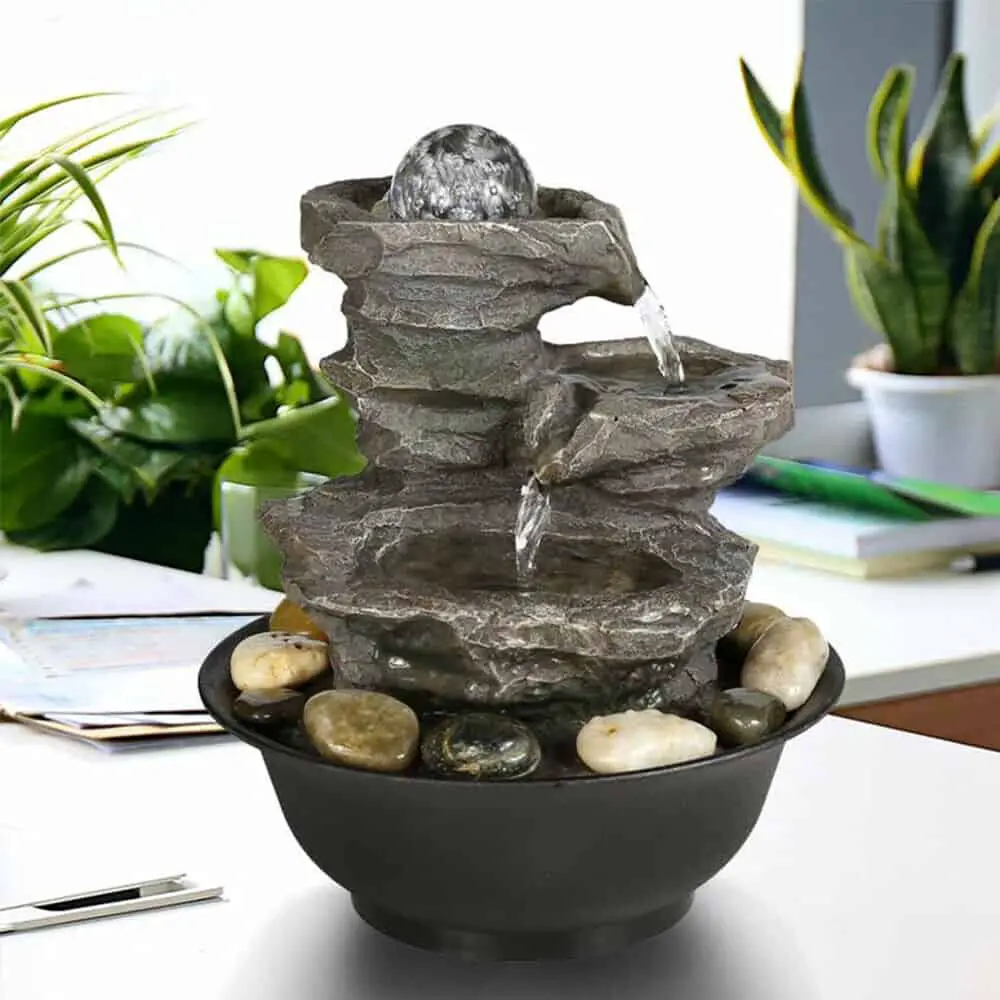 Relaxation waterfall feature from Ebay.com
20. Use a Clean, Contemporary Motif
For a classy, contemporary look, you could do something like this. The coronet marble on this set is clean and refined.