In the past couple of years, we all spent a bit more time at home, and our houses had to do more for us than usual.
This is when many people realized that they need to redecorate, repurpose and simply change their homes to better suit their needs.
Today, our homes are not just homes; they are also our offices, restaurants, movie theater, a gym and so much more.
So, it's not a surprise that people are opting for multipurpose rooms and similar upgrades in their homes.
If you are on the same redecorating path, here are some insights into how you can achieve this.
Determine the Uses You Want
The first step is to determine how you want to use the space. Will this space be used mostly for work or school?
Or is it more for overnight guests and even entertainment? Create a list of things you'd like to use this room for, and then you have a nice starting point.
Determining the uses of a room will help you figure out the furniture you need, gadgets, appliances and so much more.
Divide the Space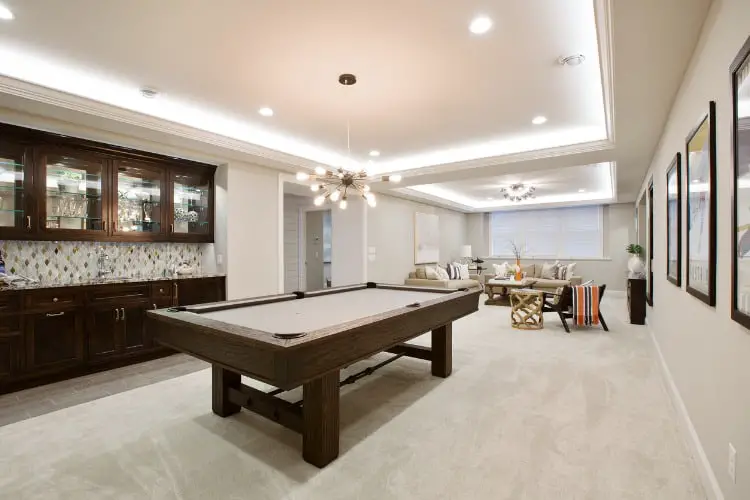 You don't have to physically divide the multipurpose room; that beats the point. Rather, if the space allows it, create zones for different activities.
Also, look at how the room is shaped and make sure to consider how people move through the space.
Additionally, if there is a focal point, such as a fireplace or a large window, make sure to build around that feature.
You don't want to lose the focal point when you can make great use of it.
Start with the largest zone you're going to need and fit the smaller ones around it.
For example, if your largest zone is a cozy TV-watching zone for the whole family, a place to read, and a place to play board games, start with the seating area around the TV.
Then, fit in the reading nook and a game table. And make sure to leave the sunny area for reading, while the darker part of the room is perfect for the TV zone.
Rely on Flexible Furniture
A multi-purpose space needs furniture that has more than one purpose. Especially if you're going to move things around depending on which purpose of the room is in use.
You can rely on furniture pieces that can transform to suit different activities and needs. Nesting furniture is great as it can be stacked or separated.
Also, extendable tables or even ones with fold-down mechanisms will do wonders, too.
Additionally, you can decorate the room with multi-purpose pieces, too.
You should definitely add wall art, but if the room is both the office and the living room, consider posters that can fit both purposes.
For example, a minimalistic customizable text art poster can have an inspiring quote, while the colors and its minimal style go perfectly in a living room.
You don't even have to hang it on the wall. You can keep things flexible by propping the wall art on shelves, in case you want to move things around more frequently.
Provide Layers of Light
Not all activities in the multipurpose room need the same amount of light. If you want to relax and watch a movie, you would prefer a darker ambient; but if you need to do some work, then you need plenty of light.
Besides letting in as much natural light as possible, you should create layers of lighting like this to suit each and every activity you do in this room.
Multipurpose rooms will need every type of lighting – task, ambient, and overhead. For example, for a gym, bright overhead lights are a must.
And if the same space has a reading corner or a desk for your crafts, you also need a task light.
And if you plan on relaxing in the room or having guests over, you should have the ability to create soothing ambient lighting.
Plan for Plenty of Storage
As you're going to do many activities in this room, you will need plenty of storage. Otherwise, the entire room will simply look chaotic and cluttered.
Built-in shelves or cabinets are always a great idea, especially because you can customize them to fit any purpose.
You can even fit them and build them around the desk and have a neat office that you can pair with plenty of space for your favorite books.
Plus, such cabinets and shelves can fit entertainment gear, too, and display your collection of games of all sorts.
Also, make sure to use every corner of the room. The space under the bed, the highest shelf in the closet, and all that vertical space, certainly can be used for storage.
Over the past couple of years, almost every room in our homes has become a multipurpose room, but not on purpose.
Now it's time to move things around and organize the home. One room in your home certainly can be for multiple activities, just make sure to organize everything neatly.