It's already beginning to heat up for summer, and if you really want to make the most of the good weather, you'll need to do more than just blow up the kiddy pool and buy a new barbecue apron.
After all, summer is more than just an excuse to get together with loved ones. It's a time when you're able to make long-lasting memories that'll stay with you for years to come.
So, how are you going to ensure that your yard area is ready to host these unforgettable evenings?
Take a few of these hints and ideas into consideration, and you'll soon find your backyard transforming into a summer paradise before your very eyes.
Consider the right plants for summer
Summer greenery isn't always about what you'd expect. Look for plants that have lush colors while offering the resilience to last past the summer season and beyond.
When it comes to trees, flowering crab apples are durable and hard-working trees that can thrive in just about any climate and environment.
Make sure you're finding eye-catching plants and trees like this, but also preventing yourself from having to put in a lot of work when the summer season ends.
Give your lawn a thorough mowing
While many see maintaining a neat lawn as a chore, there's something about the smell of freshly cut grass and the neatness of trimmed grass that just exudes summer.
Mowing the lawn is also an opportunity to test the landscape of your lawn and see how it feels under your feet. Chances are it'll be host to more than a few barbecues!
Remove all of your weeds
While it may be the arch-nemesis of all dedicated gardeners, keeping on top of your weeds is a thankless and constantly frustrating task that's essential to make your yard ready for a great summer.
If they're extra pesky and seem to be more and more prominent, then it may be time to call in an expert.
Give your plants enough water
As the weather gets warmer and rain seems like a distant memory, you'll need to give your plants some extra care to ensure they keep thriving.
While you might water your outdoor plants once or twice a week during the rest of the year, this simply won't cut it in the summer months.
Instead, you may have to water your plants once or even twice a day to keep them happy.
You should also avoid watering them during the middle of the day as the water is likely to quickly evaporate when the sun is shining.
Clean the clutter out of the shed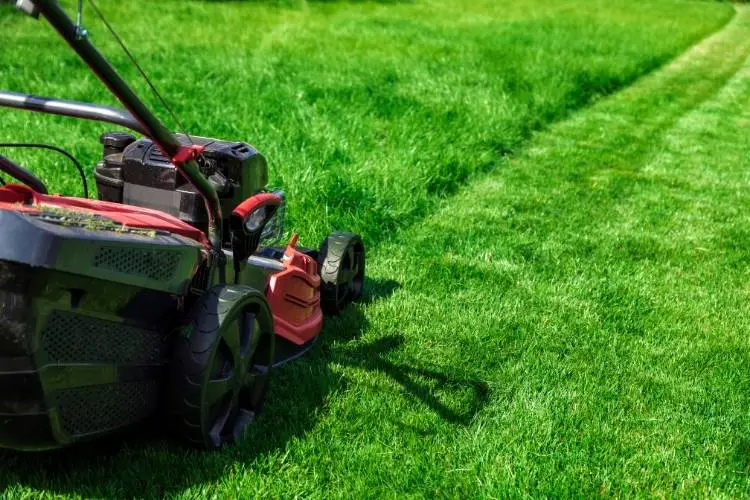 As soon as summer ends, it feels as if everything ends up being stored in the shed.
Which leads to an extremely stressful day of cleaning it out in order to find your summer essentials the year after.
Try to declutter the shed a month or so before the heat really comes along, and sort the contents out into piles of what's needed and what can end up on the next yard sale table.
Polish off the summer appliances
You're almost ready to bask in the fruits of your labor. But first of all, it's time to drag out the grill and clean off your barbecue kit.
Be careful not to damage your newly tidied yard, but make sure that you've cleaned all outdoor furniture thoroughly, and that there are no jagged edges that can hurt guests.
Spruce up your outdoor seating area
Summer is the perfect time to invite all your family and friends over for a backyard party.
However, your guests will need somewhere to sit and relax, and they won't appreciate old, uncomfortable seats and wobbly tables.
If your outdoor seating area is looking a bit worn and unloved, then perhaps it's time for an upgrade to something better, like poly outdoor chairs
However, you won't need to spend a fortune to transform this space.
To liven up your seating and make it instantly more comfortable, consider buying a few bright, fun cushions in complementary patterns.
You could also add a few potted plants, candles or lanterns to this area to make it seem more inviting.
Set up your dining table
Al fresco dining is another summer activity you can't miss out on.
Eating great food with family and friends at your outdoor dining table is a fantastic way to spend a balmy summer evening.
To really amp up the atmosphere, you can light some citronella candles and place them on the table, and they'll also help you keep the insects away while you eat.
Fairy lights and festoon lights are fantastic too – simply hang them around your patio to bathe this area in a warm, comforting glow.
Sit back and relax!
You've done it! You can finally relax with your loved ones and enjoy your stunning yard with the people who matter most to you in life.
Now just try to maintain this level of cleanliness all year round!