If you're among the 67.9% of Americans that call themselves a homeowner, making your home appealing to onlookers is likely a year-round priority.
But in a neighborhood full of people who share that goal, how can you make your house stand out among the masses?
You're in luck: that's what we're going to talk about here today!
Read on to learn some lawn & garden decor ideas for year-round appeal as well as those that make your home seasonally gorgeous.
The Basics of Exterior Home Decor
When using the outside of your home to express yourself, you'll need to have the right year-round decor.
This means spicing up your space with symbols and objects that are meaningful to you.
However, on a more basic level, it also means that you need to decorate and design your home with your lawn & garden decor in mind.
You'll need to make sure that your home matches with all that you plan to display in your yard and that its maintenance and upkeep are up-to-date.
Read on to learn how you can ensure that your lawn and garden look fabulous all year long!
1. Siding, Roofing, and More
Making sure that your home looks up-to-date and well taken care of is an essential first step to making your exterior decor look fantastic.
After all, lawn & garden design is intended to accentuate your home's exterior. It's better when it matches a well-maintained house than nothing at all.
Talk to a professional and decide whether it's time for new siding or roofing.
If it is, make sure that you select a style that looks good on your specific home type.
To figure this out, look at images of homes like yours online and in magazines and decide which shingles look best on them.
You can then match your yard's decor with the colors, textures, and overall vibes that your newly renovated home showcases!
2. Get the Right Fence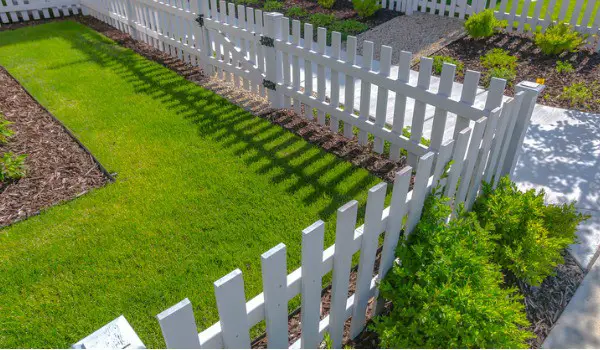 Ah, fencing: the very first thing that people see even before they look into your yard.
Fencing frames your entire space and serves as the gateway to your outdoor space, so you'll need to use it to make it a good one.
Make sure that you get a fencing material that matches the overall feel of your lawn decor.
If you're creating a natural space filled with flowers and twisting vines, you'll want a wooden fence made from 100% natural oak or ceder.
On the other hand, if you plan to erect little statues and put fun-colored pinwheels in your yard, you might prefer pastel-colored vinyl fencing.
If you want to show off your lawn decorations to everyone who walks by, make sure that you get a fence that has plenty of space between the pickets.
Privacy fences make great barriers around pools and other private areas, but your entire lawn is something you definitely want to show off!
For all your residential and commercial fencing needs, check out a place like All County Fence for further knowledge about fencing materials and best building practices.
3. Match Your Color Schemes
When decorating your lawn, it's important that you adhere to a cohesive color scheme.
While the outdoors give you a bit of leighway, you probably will want to try an analogous scheme consisting of three adjacent hues on the color wheel.
Although there's nothing wrong with monochromatic or complementary schemes, it isn't realistic to do this outdoors.
Green (like your grass) and blue (like the sky) are beside each other on the color wheel, so choose a third hue that sits beside them.
Having the majority of your lawn furnishings and decorations be yellow or purple ensures that your yard will look cohesive and visually appealing.
This isn't to say that you can't use other colors. Of course you'll need to use many hues if you plan to create a gorgeous garden!
Just be conscious of the choices that you're making with lawn decorations and large items.
4. Let Your Flag Fly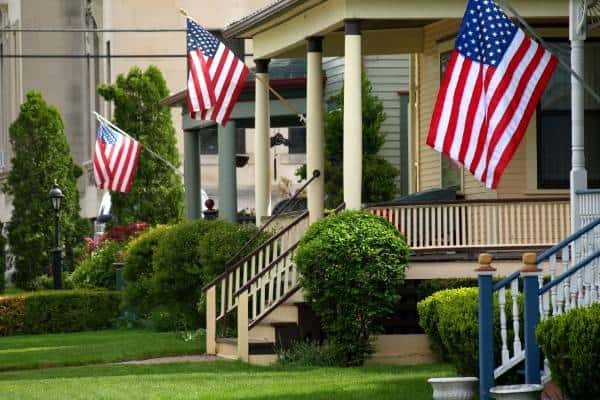 Having a flag in your yard is a great way to express yourself. Once you look into residential flagpole installation, you can start to experiment with the kind of flag that you want to fly!
Sports teams, historical events, gay pride, movie references, and more can all be flown on your lawn.
This shows off what you love and value and makes your space your own. Of course, flying an American flag is always a good choice as well if you want to express patriotism!
Whether you want to fly a rainbow pride flag or a flag for your favorite sports team, you'll need to make sure that it stands upright and doesn't fall over in the wind.
You can get a sturdy flagpole to fly your true colors here!
5. Love Your Lighting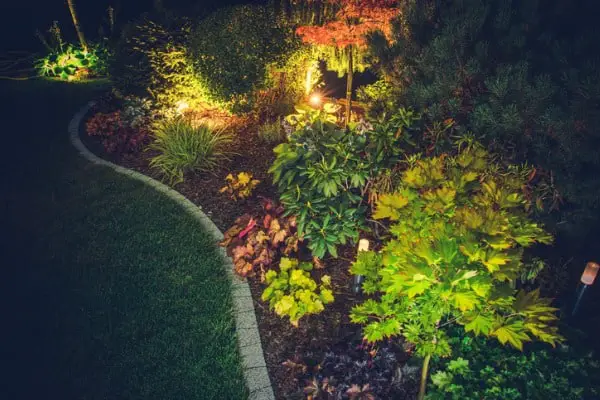 When designing your outdoor oasis, you can't underestimate the power of lighting.
You'll want to install bright floodlights onto fencing and the side of your home.
This will illuminate your yard during the nighttime and ensure that your gardens are visible and well-lit.
You also should put some light posts up around your yard. These can be in multiple different colors to add a bit of additional flavor to your space.
If you have trellises or long stretches of fence, fairy lights or other string lights are the perfect way to make your space unique.
The soft glow that they emit is gorgeous and sure to keep your eyes feeling comfortable at night.
Stick with the Season
A lot of home exterior decor is seasonal. Because of this, it's important that you revamp and renovate your lawn & garden decor every time the weather changes.
How you do this will depend on the season, the holidays that fall within it, and the types of plants and flowers that can thrive in the upcoming weather conditions.
To figure out what you like best for seasonal decor, hit up Pinterest and create a board for the next season or holiday.
Pin all of your favorite decor ideas to this board and look for patterns in the images that you save.
This will give you some ideas on how to make your space ready for Spooky Season or for the springtime.
6. Flowers and Foliage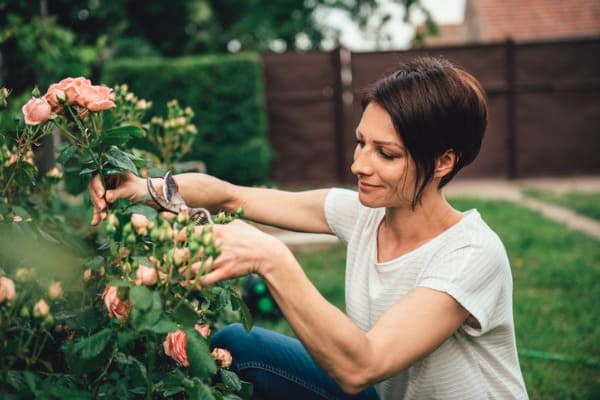 In the springtime and the summer, flowers and foliage are great ways to make your home look beautiful.
Consider using large outdoor planters instead of planting in the ground – raised flower arrangements create a better visual impact on the garden layout.
Plant a garden in an area of your yard that's visible to passersby and add your favorite blooms to it.
Classics like roses, carnations, marigolds, and big, beautiful sunflowers are all great choices.
However, being unique is also a good idea, which means finding flowers that others don't often use.
Bleeding hearts are gorgeous and romantic while Himalayan poppies are delicate and elegant. Try your hand at growing some of these blooms this season!
Speaking of interesting and unique foliage, consider weaving some vines around your trellises and other outdoor fixtures.
These vines can be flowering Wisteria or hydrangea or they can be green Boston Ivy. It all depends on your personal tastes!
7. Fruits and Veggies
When growing your flowers, you may also want to consider growing something that you can actually use around your home: food.
Fresh fruits and vegetables can be grown in gardens as well as in flowerpots on decks and patios. Whether you like vine-ripe tomatoes or fresh green peppers, you can grow and eat your own food.
Make sure that you select fruits and veggies that are in season during the time you're growing them.
This will give them the chance to really thrive. You don't want them to die after only a couple of harvests, after all!
You also will want to check out some awesome recipes that you can make whatever you grow with.
Veggie lasagna, warm summer stews, and delicious garden-to-plate Greek salads make for the perfect meal on a summer or spring day.
8. Create a Rock Garden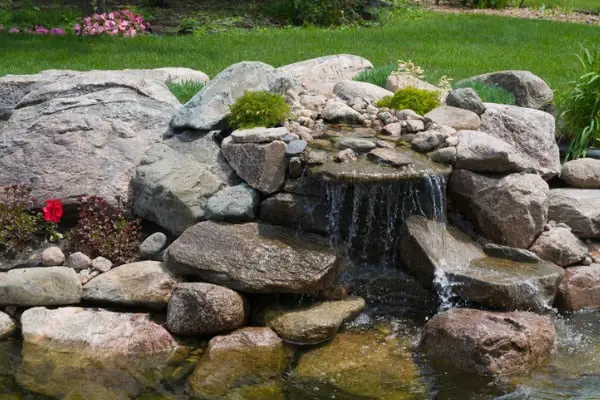 Want to have a little fun while keeping your yard unique? A rock garden is a great way to go.
Essentially, a rock garden is a small area filled with strategically-placed rocks.
Stones can be arranged into geometric configurations or into organic patterns like spirals and circles.
Many people also choose to have them frame a fixture like a birdbath or small vegetable garden.
You can choose any shapes and sizes for these rocks that you like.
If you want to add a little bit of extra greatness to your rock garden, grab a partner, friend, or your child to decorate.
Paint the rocks with patterns, designs, and colors that will stand out in your yard to make your lawn & garden decor one-of-a-kind.
9. Superb Statuettes
Rock gardens can also frame small garden statuettes rather than other fixtures.
In the summer and spring, this usually means lawn gnomes and small animals. Little mushroom statuettes made from stone and multi-colored paint or glass are also perfect for having pop up all over your garden.
However, rock gardens are also a popular decoration in autumn.
During this season, you can frame pumpkins and gourds (which grow naturally in your autumn garden!) Pluck these decorations along with the squash that you should be growing next to them.
Arrange rocks around the former before grilling and eating the latter.
You don't need to create rock gardens around statuettes- that's only one idea of how they can be displayed!
You also can make them stand out amidst tall grass and set them on slate decorations on the ground. Get creative!
10. Keeping It Spooky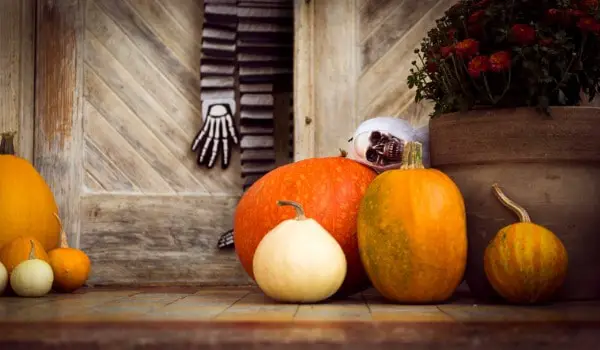 Speaking of autumn, it's important that you bring your A-game to what is in our opinion the best time of the year: Halloween.
In October, you can get especially creative and creepy with your yard decorations. Jack-o-lanterns are a must-have, so grab a friend, get out your carving knife, and do your worst!
You can carve traditional faces, but there are a number of interesting ways that you can customize your Jack-o-lanterns to make them more personal.
You also will want to put out the fake cobwebs and spooky signs around this time.
Some people who are gung-ho about Spooky Season will set up full-on 'haunted houses' in their backyards that trick-or-treaters can have fun with, which is always commendable and highly impressive.
11. Cornucopias
Okay, so Halloween has come and gone. What now?
Well, the first thing to do is to take your favorite Jack-o-lanterns and just turn them around.
All people will be able to see when they walk by will then be pumpkins.
Repurposing your holiday decor is a huge success that saves you both time and money!
You also will want to take some of the (seasonal) gourds from your garden and arrange them in a wicker cornucopia.
These cone-shaped baskets date back nearly 3,000 years and are representative of an abundant harvest. That's a pretty good thing to have come Thanksgiving, after all!
12. Holiday Decor
Eventually, the holiday season will roll around at the end of the year, and it'll be time to deck the halls with boughs of holly.
Literal holly is a great way to decorate the eaves of your home and frame your doors and windows.
In other parts of your home, though, this is more a metaphorical reference to the classic song, so don't literally throw holly everywhere.
An outdoor holiday tree is a great way to get festive.
Decorate it with large ornaments and garland so that you can show it off to neighbors.
Large blow-up lawn floaties are also pretty cool and catch people's eye since they tend to light up.
You can get blow-up Santas, sleighs, reindeer, gingerbread men, snowmen, menorahs, and virtually anything else you can think of.
Remember not to forget to put a wreath on your door!
Learn More on Lawn & Garden Decor Today
Figuring out how to decorate the outside of your home can be a challenge.
Luckily, it's also a lot of fun, and it's a great way to express your style, values, and taste.
Now that you know how to spice up your lawn & garden decor for every season, it's time to get more information on how to make your space your own.
Check out the 'home decor' and 'home improvement' tabs on our home page for more ideas on how you can make your house a sanctuary for yourself and your family!