Philadelphia's development boom in recent years has captivated the interest of numerous aspiring homeowners.
It comes as no surprise, considering the compelling advantages that come with investing in a newly constructed residence.
Owning a brand-new home offers an exceptional opportunity to enjoy modern living spaces tailored to your exact tastes and needs.
When you choose a new construction home, you are given the freedom to select the layout, finishes, and upgrades that perfectly match your taste.
This empowers you not only to create a living environment that showcases your individual style but also guarantees access to the latest design advancements and technological features.
By investing in one of these modern homes, you're positioning yourself for long-term financial prosperity while taking advantage of everything Philadelphia has on offer.
Benefits of Buying a New Construction Home
If you're considering making an investment in real estate, opting for new construction properties could be a smart move with great potential for long-term gain.
As cities grow and develop, the demand for housing naturally rises, causing property values to increase over time.
By purchasing a newly built property at its market value, you position yourself strategically within the real estate market and open up opportunities to reap substantial financial rewards from future appreciation.
Moreover, by investing early on in expanding and prosperous cities, you can take advantage of emerging prospects while enjoying all the benefits that come with owning a brand-new home.
Features of Modern Philadelphia Homes
Even in the midst of the pandemic and its impact on the housing market, there continues to be a strong demand for new construction homes in Philadelphia.
This is primarily due to the exceptional features and amenities that these properties have to offer.
With its captivating historical allure and dynamic cultural scene, Philadelphia attracts a diverse group of residents from various backgrounds.
The integration of contemporary design elements with the city's rich history allows new construction homes to seamlessly merge into Philadelphia's unique architectural landscape.
Moreover, it is worth noting that new construction homes in Philadelphia prioritize sustainability by utilizing energy-efficient materials and technologies.
By choosing one of these eco-friendly residences, not only will you be reducing your carbon footprint but also enjoying significant savings on utility bills.
Energy Efficiency and Sustainability of New Homes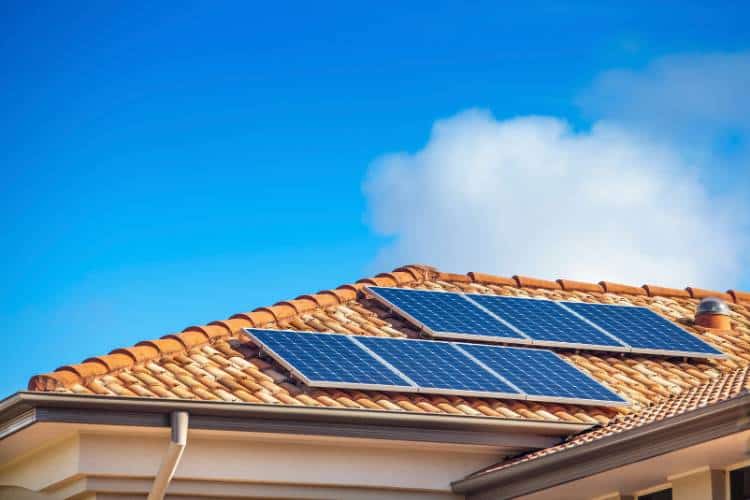 In today's construction industry, there is a strong emphasis on sustainability and energy efficiency in new homes being built.
This focus brings numerous benefits to homeowners in Philadelphia.
By opting for green buildings and energy-efficient homes, residents not only contribute to reducing their carbon footprint but also enjoy several advantages that positively impact their wallets as well.
These eco-friendly homes are designed with the latest technologies and materials that prioritize energy efficiency resulting in savings on both utility bills and overall consumption of resources.
Additionally, these forward-thinking properties make use of renewable sources of energy while implementing effective waste management practices, which contribute to a healthier living environment.
Working With A Reputable Builder
When purchasing a new construction home in Philadelphia, partnering with an esteemed builder is of utmost importance.
An esteemed builder guarantees the use of top-notch materials and impeccable craftsmanship in constructing your new abode.
Moreover, they offer personalized assistance and support during every stage of the construction journey to ensure that all your requirements and aspirations are fulfilled.
Selecting an admired builder will grant you tranquility as it assures that your freshly built residence adheres to the strictest standards while employing cutting-edge technology and sustainable techniques for its completion.
Conclusion
When it comes to investing in a condo, townhouse, or single-family home, Philadelphia stands out as an exceptional choice.
This city boasts a vibrant culture that truly sets it apart from others. From its rich history dating back centuries to its diverse neighborhoods filled with unique charm and character, Philadelphia offers the perfect blend of excitement and warmth for homeownership.
With countless cultural events, tasty cuisine options, and world-class museums just waiting to be explored, residents of Philadelphia are never bored.
The city's storied past lends itself beautifully to stunning architectural designs found throughout various communities.
The diverse range of neighborhoods allows prospective buyers flexibility in choosing their ideal living environment, whether they desire peaceful suburban surroundings or prefer a big-city atmosphere bustling with energy.
For those seeking an investment opportunity enveloped by unparalleled liveliness and historical significance, Pennsylvania's largest metropolis is definitely worth considering.