Your home's garden can be an asset or a liability, depending on factors such as the level of care you give your yard and your landscaping choices.
Luckily, if you are looking to boost the value of your home, there are some plant projects that can help you increase your property's market price and boost your home's livability.
If you are unsure how to get started or you are not confident in your green thumb, don't fret!
In this guide, you'll find all you need to know to transform your garden and make your real estate property a sought-after investment for buyers!
Choose a Theme or Design
The first step to improving your yard or garden is to choose a theme or design.
If you have the chance to work with an experienced landscaping company or gardener, you should opt for this choice.
Otherwise, you could try sketching out your dream backyard with pen and paper.
Regardless of your choice, you should have a clear vision in mind before spending money on costly plants, furniture, or even garden structures!
You can check out these exquisite landscape design in Roswell as well.
Add Value With Evergreen Trees and Shrubs
Once you have a clear idea of what you wish your garden to look like, it is time to visit your local nursery or garden center.
Here, you'll be able to speak to expert gardeners and find plants and shrubs that are suitable for your climate and level of gardening experience.
Ideally, you should opt for a variety of your plants that are easy to care for, alongside shrubs and bushes that add texture or color to dull sides of the garden.
Additionally, don't forget that healthy mature trees can add significant value to any property!
Extend Your Home's Livable Space
If you have always wanted to create additional outdoor living space, this might be the best time to start this project!
According to estimations, in the UK, buyers would be ready to spend an additional $7,378 for a garden home office and $7,076 for a garden gym.
However, you don't need to go this far to add value and livable square footage to your property!
If you are looking for a budget-friendly plant project, consider installing a garden shed, setting up a conservatory, or creating a social corner with garden furniture.
Opt for a Timeless, Low-Maintenance Landscape
According to Homes & Gardens, some backyard improvements can add over 10% to your home's market price – which, in some cases, might be as much as $100,000 for $1-million properties!
However, the wrong garden additions can have a counterproductive effect and end up being nothing more than a money pit.
To make sure that you'll be able to see returns on your investment, stick to timeless designs and neutral colors that are easier to customize by future owners!
Add Privacy to Your Home With a Fence, Trellis, or Pergola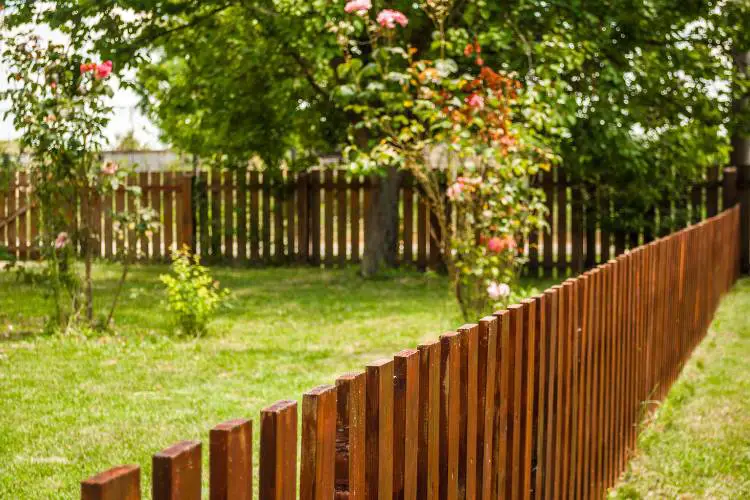 The right plant project can do a lot to increase the privacy of your home!
For example, adding flowers and plants along your eco-friendly fencing line can shield your daily life from prying eyes.
Additionally, trellis, pergolas, and climbing plants placed around your patio area can add shade, insulation, and protection against the elements.
And, if your home is located near a busy road, plants can even absorb extra noise!
Ask an Expert To Understand the Local Housing Market
Whether you are looking to renovate your garden or redesign your landscape from scratch, a plant project will require a financial commitment.
If you wish to make sure that you are making the right investment and that you will be able to see the expected returns, the best option is to find a local realtor such as primestreet.io.
An experienced real estate agent or broker will be able to share insights about the most in-demand garden features in your area, along with tips to boost your home's curb appeal.
Use Pots and Natural Elements for Your Plants
If you already have multiple plants, shrubs, and flowers, but your garden still looks messy, you can transform your outdoor area on a budget by carefully choosing a collection of vases and pots.
Whether you wish to add value with vintage finds, or you wish to stick to the timeless and minimalist look that only natural stone can offer, there are endless options to beautify your garden with nothing more than plant pots!
Consider Creating Your Own Herbs or Vegetable Garden
A garden does not have to be just an aesthetic addition to your home! Indeed, your property's outdoor living area can also be functional and beneficial to your lifestyle.
For example, planting herbs or vegetable gardens can help you bring fresh produce to your family's dinner table and take advantage of the many benefits that gardening offers!
Attract the Local Wildlife
No matter whether you live in an urban area or at the heart of the country, attracting and supporting the local wildlife can boost your home's eco-friendliness and add a dynamic touch to your garden area.
Letting some plants grow wild, adding shrubs, planting native trees, offering a water source, and leaving out fallen leaves for nesting are all great strategies to welcome visitors such as birds, frogs, insects, and more.
Embrace Self-Seeding Plants and Moss
An unkempt garden can affect your home's curb appeal and decrease its market value.
But, at the same time, you might not have enough time or skills to look after a complex landscaping project.
If this is the case, consider embracing natural elements such as self-seeding plants and moss.
These elements might make your garden look wilder, but they also add charm and texture!