Every year we see new, beautiful trends entering homes across the country. This year is no different – from cottagecore vibes to bright and bold patterns, this list has got something that will appeal to every sense of style!
1. Mustard yellow
Over the last few years, we've seen yellow sneaking into homes across the world, and this year we're seeing so much more of it.
Paired with stunning deep blues or strong grey shades, this bright mustard yellow colour has been brightening homes and bringing with it lovely summery moods.
Yellows are a great option for homes that are a little dark and dreary as it gives a very strong sunlight effect, making rooms appear lighter.
It's also a very popular colour for its calming effects, making it the perfect choice for bedrooms and lounge areas.
2. Cottagecore
This style started to grow in 2020 and it's continued to develop throughout this year, bringing with it gorgeous effects that more and more of us are implementing into our own homes.
We're now also seeing it evolve from the simplicity that it was to include more ornate, luxury pieces, creating an incredible balance between the two styles to make a perfect design.
Gold accessories paired with warm tones, such as terracotta orange and mushroom browns combine in this trend to make a bold statement instantly recognised in any home.
3. Vintage shabby chic finds
Vintage styles became a big hit throughout last year at the start of the pandemic, when we were staying at home and most stores were shut.
We also had more time on our hands, and we saw a surge in upcycling with homeowners wanting to improve their homes without breaking the budget.
The vintage aspects of worn furniture with chic scratches, chipped paint, and old-fashioned styles came together into a gorgeous style that has become incredibly popular in millions of homes, and is one of our personal favorites!
4. Big, bold, bright!
In the last few years, white and grey has been the classic design of so many homes, due to its soft, sleek, and easy-to pair features, but we're moving away from this into a much more striking style.
The best part about this look is that you can personalize it to your specific tastes, so whether you're a fan of cool or warm tones, or even one color, you can make it work for you.
The introduction of jewel tones is by far the best part of this trend, with emerald tones, deep sapphire blues, and rich ruby reds flourishing in our homes.
For those who love the idea of this trend but are very much comfortable in the more neutral tones, you can dip your toe in by adding these colors in accessories such as throws and pillows for your sofa, or even as a feature wall – striking a balance between the two.
5. Warm tones
We've been living in an age of cool tones for so long now, it's been a wonderful change to see warm tones taking over.
This trend is again incredibly customizable, allowing you to take the colors that you like and ignore the ones that you don't to create the perfect vibe for your home.
You can also play with shades in this trend too, pairing lighter colors like vanilla and peach with deeper, stronger tones of mauve and copper to strike a balance between the two without being too overwhelming for your style.
6. Animal print maximalist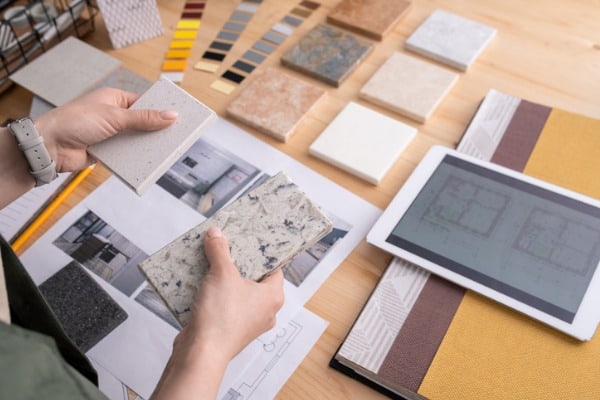 If we've learnt anything in the past year, it's that sometimes you've got to be bold to get what you want, and this style is exactly that.
Animal print tends to be a love/hate relationship as it is, but this year it's going one step further; layering patterns to create an almost obnoxiously intense style that shouldn't work – but it does!
Pairing bright hues of blue with zebra stripes and leopard print come together to create a story in your home that would be impossible to put into words, but is personal to you and your taste.
This trend is very easy to overdo, however – so take it in layers, and push those boundaries!
We adore all of the trends that we've discussed above, so whether you're looking to redecorate because you've been asking yourself "how can I sell my house fast?" and want some ideas, or you simply want to decorate your house to reflect yourself more, these ideas are a great place to start!