Real estate is undoubtedly a multi-billion dollar industry that is highly profitable.
During the raging Covid-19 pandemic, people who wanted to purchase real estate in different cities could not do so due to travel restrictions.
These restrictions gave birth to video marketing innovation in the real estate world.
Real estate video marketing has become an effortless yet essential technique to showcase a house or land to buyers sitting anywhere in the world.
Real estate video marketing helped all real estate agents by allowing them to continue with their work through well-made videos.
These were either shot by phones or drones and were of enormous help to buyers and sellers, helping them reach a broader audience.
Video marketing methods can be an invaluable resource to help buyers cross-check whether a house or land they are interested in meets their requirements or not.
A well-made video of any property is an excellent marketing strategy that every real estate agent must now use.
Why is Real Estate Video Marketing growing so popular?
Here are some points that highlight the reasons behind the rise of real estate video marketing.
1. Trustworthy Lead Generation
It is not practically possible for a real estate agent to visit every city to promote land or houses.
It is also not possible to roll out ads over hoardings all over the country to generate genuine and trustworthy leads for your property/house/land.
Realtors and sellers tend to implement the real estate video marketing technique to overcome this limitation.
Real estate agents can now roll out interactive and informative videos on various social media handles to generate potential leads.
You can find more detailed information about the safest social media platforms here.
In return, this helps buyers have convenient access to multiple options.
Real estate video marketing is a very reliable source of marketing, as realtors can display every corner of the property or the land to buyers sitting in the comfort of their homes.
Realtors and buyers can take advantage of real estate video marketing. We are all confined to our places of the pandemic and cannot travel much.
Thus, with real estate video marketing coming into play, buyers can look at all the details of the property or land they are interested in buying from the comfort of their living rooms.
2. Testimonials are Effective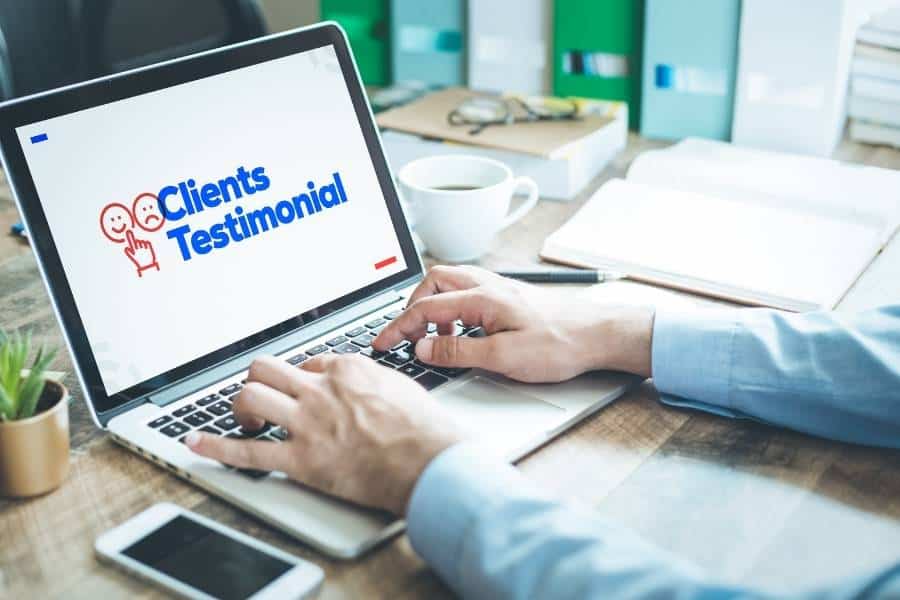 Before making a final decision regarding buying or selling property, word-of-mouth is essential. A buyer would always want to know what other people think about a property they are looking to buy.
Neighbors are an excellent example of word-of-mouth, as they are the best ones to know about a property or land a buyer is willing to pay to purchase.
Thus, with the help of videos, sellers can display positive testimonials of previous prospective buyers, along with the local neighbors.
Including these testimonials in the videos will help the interested buyer make a more informed decision.
Also, real estate video marketing can feature people living in the vicinity of the listed property.
They can explain various perks and advantages of the listed property and locality, giving their perspective.
Another effective method of attracting buyers is that the property listers' can detail the systematic paperwork procedure required. It assures buyers of how stress-free the process would be.
3. Mingling Technology in Videos
Many real estate agents have started including technology in the form of AR videos to attract consumers and generate more leads and traction.
AR videos enable customers to look at all the details and be entirely sure of their buying property.
For instance, if someone plans to list their 2BHK house for sale, with the help of an AR video, they can showcase all the rooms, the kitchen, the hall, the bathrooms, fixtures, and other necessities, and buyers can scrutinize the minutest property details.
AR videos are informative and compelling to watch, making the video just like a real-time view. This enables the buyers to decide on their deal for the property firmly.
But while AR and VR technology are still in their infancy, other immersive types of video are much more well-developed and widely used.
In particular, aerial footage stands out, as it is fun to watch and uniquely informative.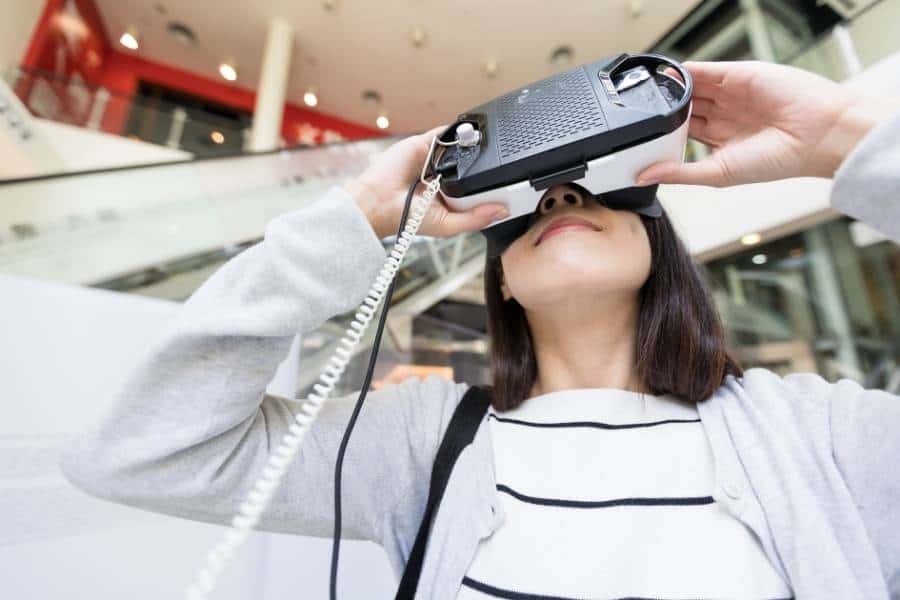 More specifically, aerial footage of a property can provide a sharper look beyond the standard street-level perspective.
Aerial videos are the best to look at the locality around the property. People can look at all the amenities in and around the property with the help of a single video.
It is not only about shooting a video of a house or a piece of land but real estate video marketing also requires detailed editing.
If you are not using AR, you need to make sure that the video is edited well and will be a compelling watch for the audience.
For example, you will want to edit videos that showcase a house to mirror the sequence of a real-life tour and help the audience connect with a view.
The video editing software, InVideo, helps you create real estate videos in the best way possible.
There is no need to be well-versed with high-level tools and technologies to edit videos; The technology makes it very simple for realtors to create real estate videos.
Editing videos sequentially also ensures more and more leads that may lead to a better selling price.
Another important aspect one should keep in mind while making a video is its length. No one has the time to watch a 20-25 minute video in the current times.
After being well-edited in a very sequential and professional manner, the maximum duration of a video should be 10 minutes.
You can use Youtube Intro Maker to make your videos look more professional.
You should ensure that the videos do not have loud, piercing sounds or backgrounds.
Real estate agents can go for background music or voice-overs to make those videos a compelling watch and connect firmly with potential buyers.
In a single narrative, a well-made video shows the unique selling points that can distinguish the product from the competitors; be it a property, a product or even service.
These videos mostly present the unique features, functionalities and solutions potential clients and customers might be able to receive by making the purchase.
The cost of an explainer video (see here); also known as service videos, may vary based on how complicated the product being marketed is, but any investment in video marketing in the long run will get any business more inquiries, including real estate agents as well who in some way are marketing the property as a product to buyers.
Instead of handing lengthy listing pamphlets which end up in the trash, agents can share property videos across different social media channels and have a better reach.
Many real estate agents have started using real estate marketing videos as their prime source to sell properties and lands.
The information helps potential buyers connect with the agent and the property better when they see the plot/house in real-time from the comfort of their homes.
With the escalation of technology, all these new marketing techniques will help boost sales and maintain a connection between owners, various real estate agents, and buyers.
Real estate video marketing has emerged as the new method of selling properties and lands and will have a significant impact on the real estate industry in the days to come.
This pandemic has hindered the real estate market to some extent.
However, with software like InVideo that helps create real estate videos easily, the market has somewhat regained its position.
With the mingling of technology, this real estate video marketing method will be a prime source of selling lands and properties, allowing buyers to purchase properties without even being at the location.
You can create real estate videos in the best possible way with assistance, as it provides the best editing tools, and the interface is also straightforward to understand.
The software understands the importance of quality real estate videos, and thus, it offers the best solution to create real estate videos as well.