Are you looking for the perfect princess room decor ideas for your daughter's room?
If you are short on budget and a fan of DIY, we have rounded up a list of 13 awesome yet simple princess room decor ideas that you can recreate within this week.
It might take a lot of study and input to prepare a space for a toddler. Choosing the appropriate bedding for them that is not only attractive but also healthy for their spine is a complex endeavor.
According to SleepDelivered, children and adults have identical standards for perfect beds.
So, whether you want to prepare a room for a toddler or encourage creativity with murals, we have you covered.
A room that flairs pretty little princess elements in the furnishings with a feel of majesty and royalty overpowering.
These princess rooms are extremely girly with a distinct feature that makes them all look different.
A must in this space is a delicate palette with a feminine touch that gives an awe-inspiring look to the room.
From the pretty little dressers to the fairy bed and even pink rugs, we have a perfect list for you to DIY your daughter's room into a magnificent realm.
Let's sneak a peek and fill rejoice in your daughter's bedroom space!
#1 Luxurious Haven
A beautiful and dreamy princess bedroom, this setup would make a girl of any age get lost in their imagination.
This is the whole nine yards, with every aspect of the room converted to support the princess theme.
Lighting, paint, furniture, and even the lines of the headboard and texture of materials says it all.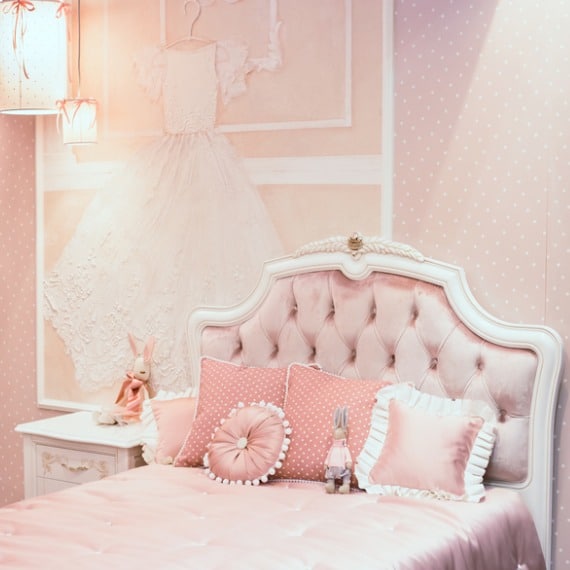 #2 Felt Flower Garland
Fairy lights are a pretty common decor item. Jazz it up by mixing them with DIY felt flower garlands as Linda did.
She used textured felt of various colors and cut it up in flowers of different sizes using a die cutter. An embossing tool and sewing machine helped to create the flowers, stacking them to create a repetitive pattern. You can randomize, too!
Stitch the flowers together to form a string. Frame it and put it up as wall decor. Or, hang them with fairy lights in the center of the room to spruce up the look.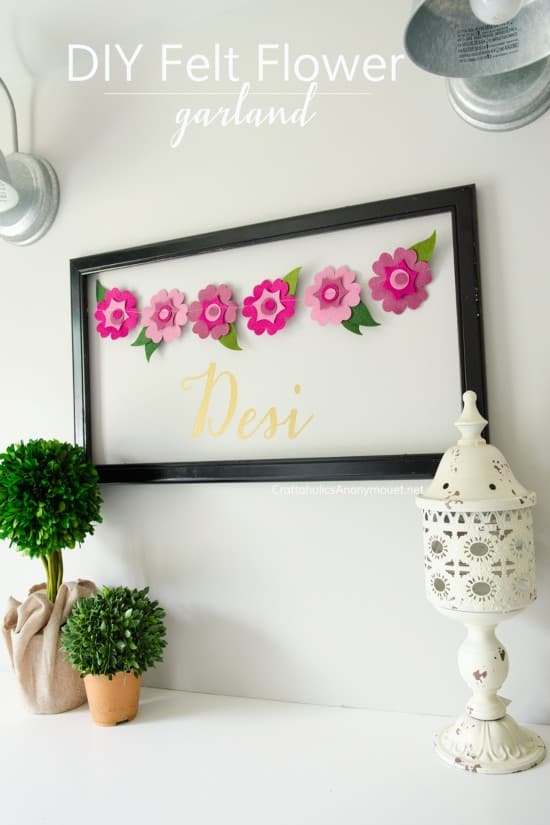 Linda from Craftaholics Anonymous created these felt flower garlands as wall-art for her daughter's bedroom.
#3 A Bedroom Mural
Give the little girl's bedroom a floral and contemporary look with a wall-sized mural.
A lovely activity to encourage creativity in the little girl. Paint the wall background with a sooting color. Select a design and sketch it on the wall. Choose colors and paint it up as colorfully you want.
You can also use cardboard cutouts or felt (preferred) cut in various patterns and arranged on the wall. You can design cartoon characters, a Disney princess, or a walk in the wood's pattern.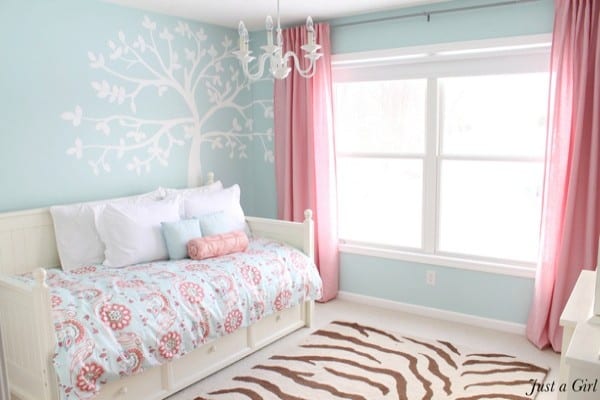 Chris from Just a Girl gives a tour of her renovated house where the princess bedroom had a modern, chic, and stylish decor amplified with the Tree of Life pattern.
#4 Classic Beauty
Go out-of-the-box by creating a vintage space for her room.
The classic beauty of contrasting satin pillows with a pink royal headboard can add that dynamic look to your space giving it an authentic charm.
To go with this royalty, decorate the room with pairing mirrors, frilled bedside tables and pink lamps!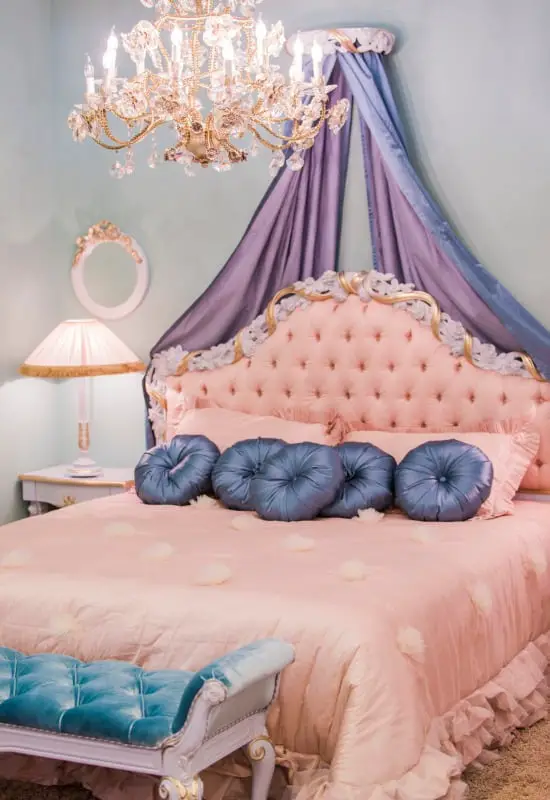 Nothing is classier than a headboard so artistic.
#5 A Vintage Look
Repurpose old furniture to give the princess room a vintage look! It could be a dresser, a cupboard, shelves, or anything else.
Clean the furniture and remove any sharp edges visible. Use bright colors to paint it, or you can draw her favorite Disney princesses on them. Place it in a corner to leave the floor space empty.
Items like a dresser or a cupboard can hold all of her toys and dresses, leaving her playroom to enjoy!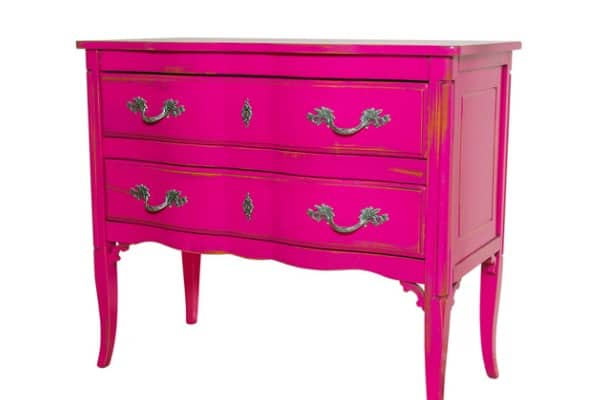 #6 Princess Bunk Beds
Create a cozy space for the princesses by installing bunk beds. They are a great space saver and opens up the bedroom for other activities like a play zone to host tea parties!
A kids' room without bunk beds looks incomplete. Use plush mattresses and colorful bed sheets. Hang fairy lights to complete the look.
Hey, who says you can't have TWO princesses in one bedroom, right?
#7 Romantic and Playful
If you do nothing more to decorate your room, at least add a princess net to protect her while she sleeps.
Light and airy (and of course they come in pink or white), you can hang these nets above their bed for a majestic feel.
Your little princess will love going to bed her in room in the upper floor of her castle.
The first and foremost step towards decorating a princess room for your daughter is to paint it with subtle, delicate colors that spark joy.
What could be a better option than hues of pinks and pastels? Pinks are symbolic of feminine and delicate entities that play a good charm in the room while also enhancing your girl's moods in making her believe to be a princess.
Choose pinks as your accents and off-whites/whites as your neutrals and let the room speak for itself.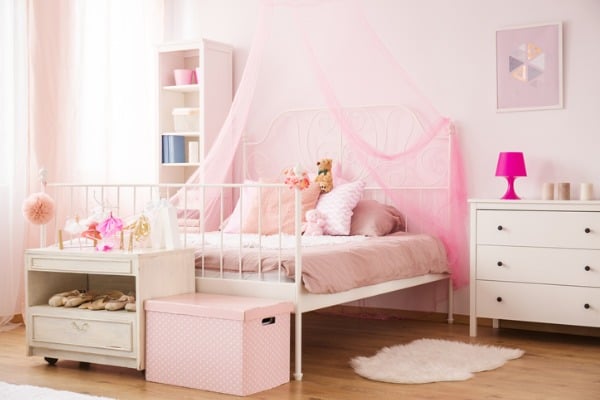 Go with the flow with this beautifully decorated pink princess bedroom.
#8 Princess Bedroom Cubes
A princess room can be functional, right? If you have less storage space, use the walls!
You can make decorative cubes from re-engineered wood and hang them on the wall. Color them bright. Screw it in such a height that the little princess can easily grab her toys.
You can put her toys, books, photos, and other decorative items. Ensure that the sides are finely trimmed and devoid of any sharp edges. Otherwise, she can get hurt in her playful jest.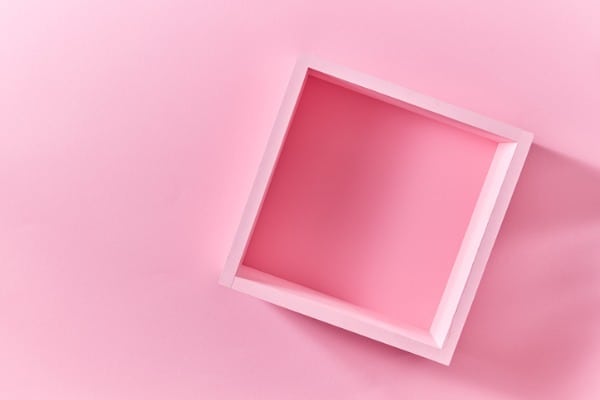 #9 A Castle Indeed
Let your creative juices flow when decorating your princess bedroom.
She would love to live, play, and sleep around the same fairy setup you have for her.
Have a glance at this video showcasing several castle-inspired ideas to take inspiration from.
Fancy murals and ambient lighting are the other most important factors to be taken care of.
#10 Pink Comfort
Pinks can prove to be timeless!
A very subtle shade of magenta here complements the stark white walls and contrasting dark-hued bed to create a sense of enthusiasm while adding depth to the space.
Meanwhile, delicate lamps add-on to the beauty of the room as a focal point, stealing the eyes of everyone who visits.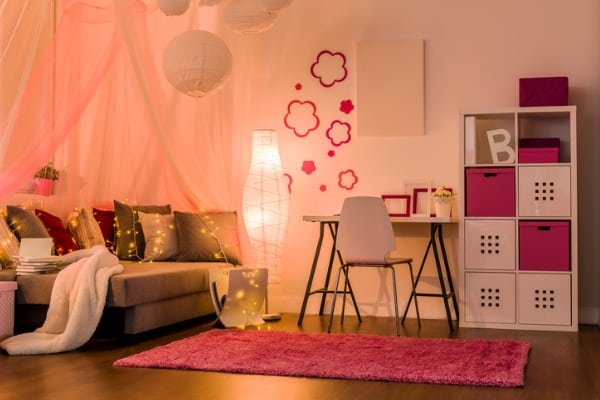 Playful and stylish rooms enlighten kids' moods.
#11 A Chic Toddler Room
Even a princess toddler deserves a plush, comfy, and modern room!
You can create a pink color based chic toddler room with fluffy soft bedding, swooped curtains, and plush carpet.
Put up whimsical butterfly clips on the curtains and hang a dimly lighted chandelier. Keep a 3×3 cubicle structured cupboard for all the magical and fairy storybooks to keep the toddler enchanted.
Finish with accessory hooks and additional fairy lighting on the walls.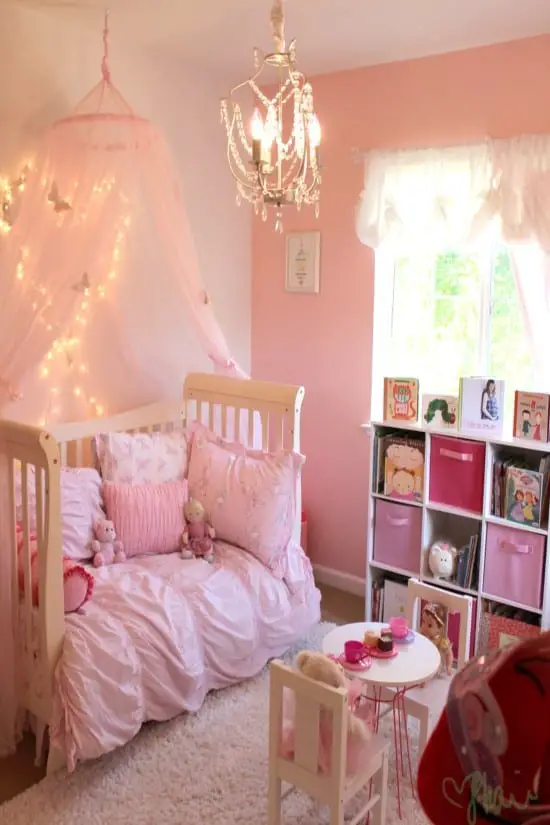 Shari Stamps from PopSugar walks you through the process of creating a pretty-in-pink beautiful princess toddler room that's the stuff of design books.
#12 Scandinavian Pinks
Does your home align with the principles of Scandinavian style that fosters clean lines, an all-white color palette and incorporation of some natural elements like distressed wood?
Don't hold back when decorating your girl's bedroom as adding a touch of Scandi simplicity will enhance the looks of the princess bedroom and make it look calmer and more spacious.
Commence with a pastel palette and try avoiding dark and bright elements that weigh down the space.
Tune in serenity through sheer curtains and add some natural-looking wood to enlighten your princess bedroom.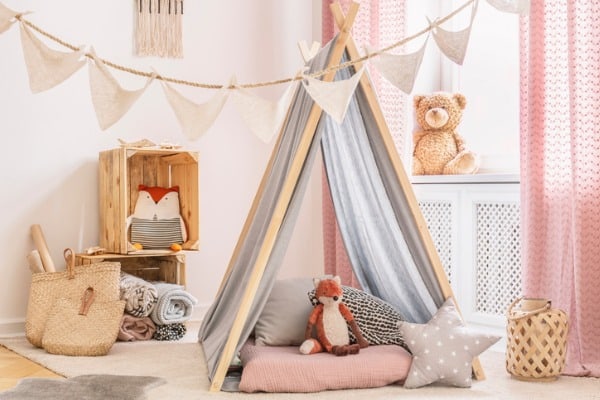 As fragile as your daughter, enjoy this Scandinavian look.
#13 Princess Room Play Area
It is a terrific idea to add a play area to your little girl's room. It is suitable for quiet play and for play dates.
Find an under-utilized area of her room and see if it can be converted into a play area. You need to put a few floor-lined cupboards, a basket to store toys, chairs, and tables, and shelves to complete the look.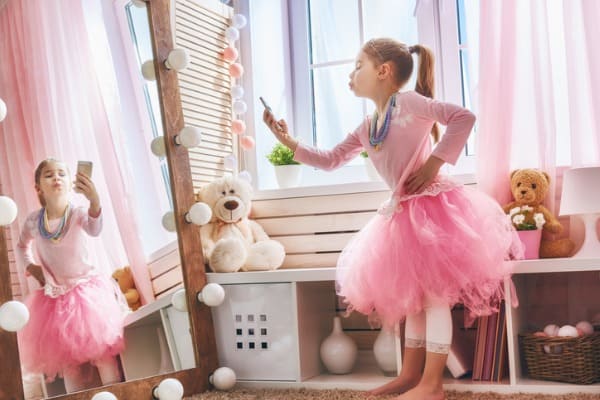 —
Princess rooms are not bound to just toddlers or girls in their young teens. Yes! They are a superb option for adult teens and young youngsters as well – depending on their personalities.
You have almost unlimited options to take care of – playing with colors, wall décor elements, furnishings and most importantly, natural lighting to showcase a bedroom of an elegant princess.
A bedroom is the most personal and deary space that your daughter could have.
This is the space she would want to flaunt-off and decorate the most. Her bedroom will speak her personality and cherish her bright charisma.
It's never too late to start decorating your daughter's room, especially if you are bundled with these amazing DIY ideas.
Maybe it's her birthday coming up or if Christmas is around the corner, gift your daughter a perfect dream princess room and make her feel special!