Moving can be too exhausting for some. However, people forget that it's always a clear point of celebration and reflection. You are moving. You are changing.
You are getting closer to the life that you want. Now isn't that something to be glad and proud of?
It's easy to miss the joy of moving because there are TOO MANY tasks that need to be done. To help you with that, we prepared the ultimate checklist moving guide.
Having a checklist and referring to it every single step of the way will make your move less stressful and almost hassle-free. You will get to do everything you need.
You'd get to take care of all your stuff, ensure to make sure to employ a good furniture removals company, and more! Read on and duly apply!
The Magic of Checklists
If you have yet to get into a checklist-centered lifestyle, it's time to do so. Integrating it with everything that you do will make your life easier.
Regular daily tasks are becoming more complicated with regular and random demands from different people and projects.
The easiest way to take control of it all is to have a checklist where you can zone in and be reminded of what is truly important.
You should start integrating checklists into your life by following this moving checklist.
Your Ultimate 2023 Australia Moving Checklist: Essential Items that You Need to Prioritize
1. Look for an Afra-Accredited Removalist.
You should only work with an AFRA-accredited removalist. AFRA stands for Australian Furniture Removers Association.
They are a dedicated association that evaluates the level of competency and excellence of removalists in the country.
If your removalist is accredited by AFRA, you can be sure that they will be able to flawlessly tend to all your needs.=
2. Have a No Obligation Quotation
Once you've chosen a removalist, you should ask for a No Obligation Quotation. This kind of quotation will give you a detailed list of all your moving expenses with no pressure.
You will not be obliged to pay yet or finalize the moving contract. You will simply get an idea of how much the move will cost. The following will be assessed during the quotation:
Stairs
Driveways: are they steep or narrow?
Overhanging branches
Accessibility
Lift size
Ferry vehicle requirements
Other impediments
The following will also be considered during the evaluation in preparation for a No Obligation Quotation:
Number and kind of boxes that you will need
Your furniture that needs to be disassembled
Items that require special cared
Large items that are difficult to move
You will also be discussing:
Insurance
Timelines
Particular dates
Settlement times
Storage requirements
Options for packing and unpacking
Pet transportation
Car transportation
Moving out cleaning
Accessibility to your new place
3. Packing: Will You or the Removalist Do the Packing?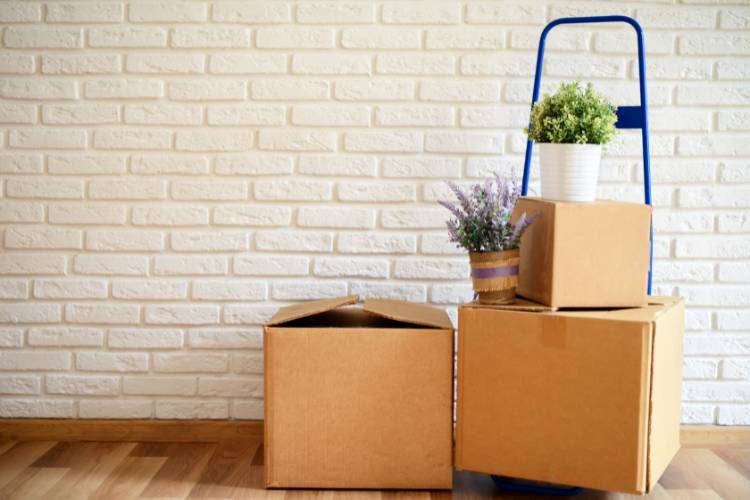 You will need to decide if you will be the one to do the packing or if you'd just have your removalist do everything.
As in all things, there are pros and cons to each option. It's a matter of choosing the option that will fit your lifestyle and schedule best.
It's best to assign the packing to your removalist if you don't have the time, energy, and proper skill to do it.
You may consider packing your items yourself if you're working around a particular budget.
4. Declutter
You should dedicate days to decluttering. You will be shocked at how exhausting yet intensely liberating it can be.
Ensure that you apply the following expert tips for an easier decluttering experience:
Declutter one room at a time
Target items that you use the least
Secure all the bottom of your boxes with high-grade tape
Ensure that you use the right kind of boxes
5. Handle All Your Utility and Service Needs: Contact Them
This is a chore that all moving individuals and families should prioritize. You should duly notify all your utility and service providers of your change of address.
You should also schedule final readings. Ensure that the following are tended to:
Electricity
Water
Gas
Internet
Telephone
Pay TV
Subscriptions
Insurance
Car registration and license
Childcare
Schools
Banks and financial institutions
Doctors
Sporting clubs
Government departments
Mail redirection with Australia Post
6. Last-minute Checks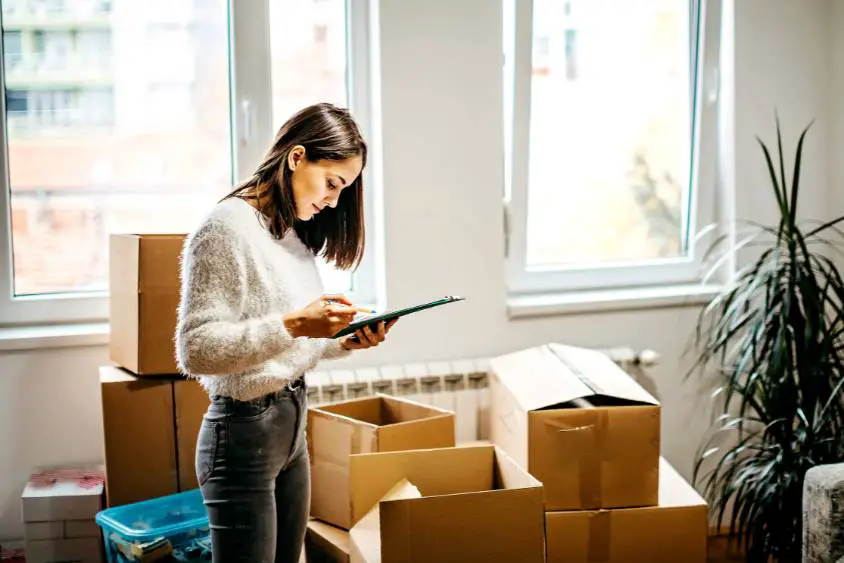 You should also do the following before your final move:
A complete fridge cleanup: empty it and duly clean the freezer
Notice to your neighbors: inform them that you're moving and request, if needed, ample space for the moving van
Check if all your packing concerns are tended to: are all items packed?
Plan the placement of your items and furniture in your new placement
Have a box for essentials that you'd be using on Day 1 in your new place:
– Toilet paper
– Bathroom essentials
– Kettle, mugs, spoons, coffee, tea, and sugar
– Remote controls
– Screws for your bed and Allen keys or your tool kit
– Glasses and a bottle of bubbly
7. Moving Day
Once all are completely settled and organized, you'd be able to relax and chill during your moving day.
Ensure though that you have your phone with you that has all the necessary contacts for the moving day: the removalist, the driver of your moving van, the caretaker (if any) of your new place, your neighbors, etc.