House Plan Specifications:
| | | | |
| --- | --- | --- | --- |
| | Sq. Ft.: 2,024 | | Stories: 1 |
| | Bedrooms: 3 | | Garage Spaces: 2 |
The 3-bed and 2-car garage house plan featuring the ultimate "open concept" living space arrangement. A enjoyable view is shared by the great room, dining, and kitchen, all ideal for your family.
Here are the plans: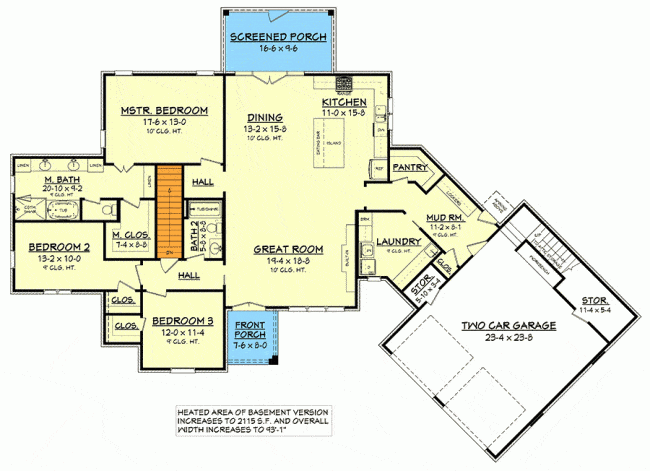 MAIN FLOOR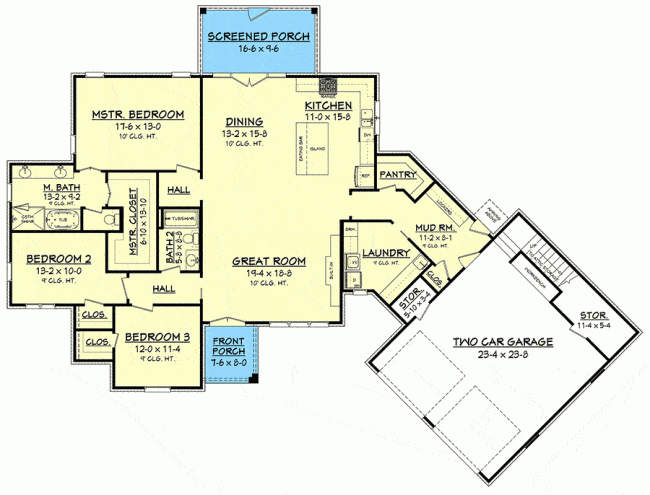 BASEMENT OPTION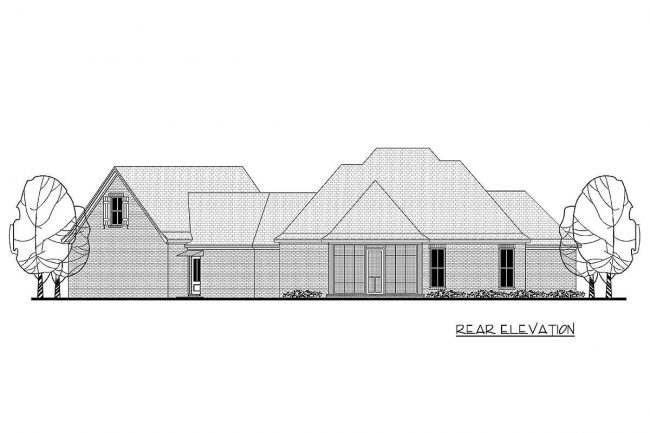 REAR ELEVATION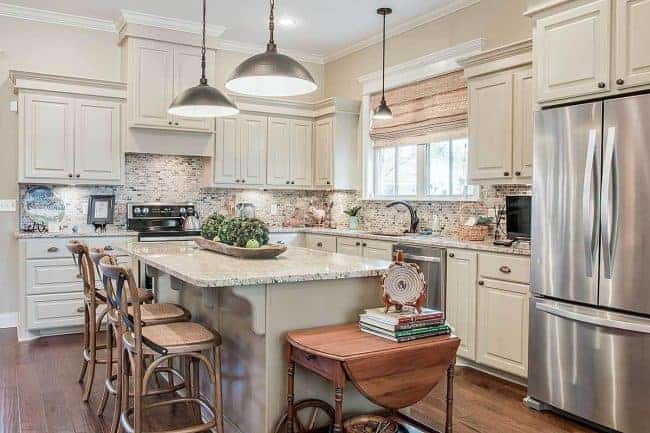 An all-white modern kitchen combined with the classic cane stools and trolley, adding extra color and vibe to the kitchen while balancing the tone of the wooden floor. The silver ceiling lights complement the refrigerator.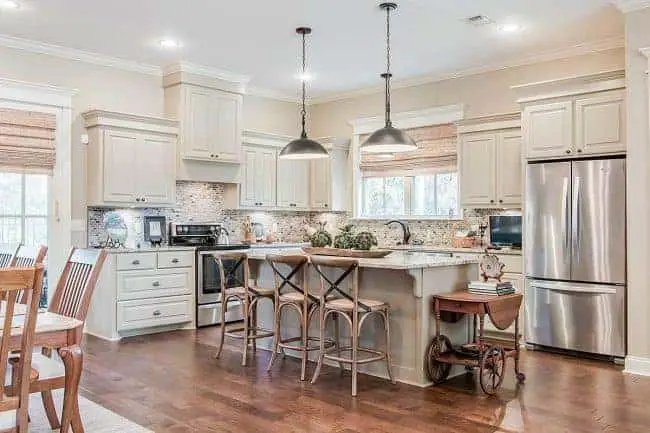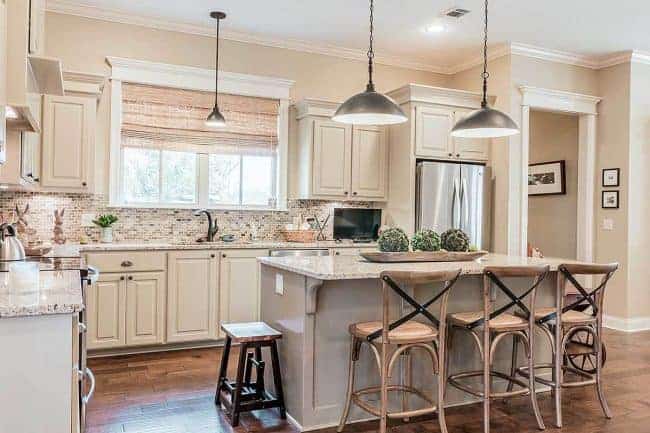 A marble eat-out countertop island and comfortable antique stools for casual dining.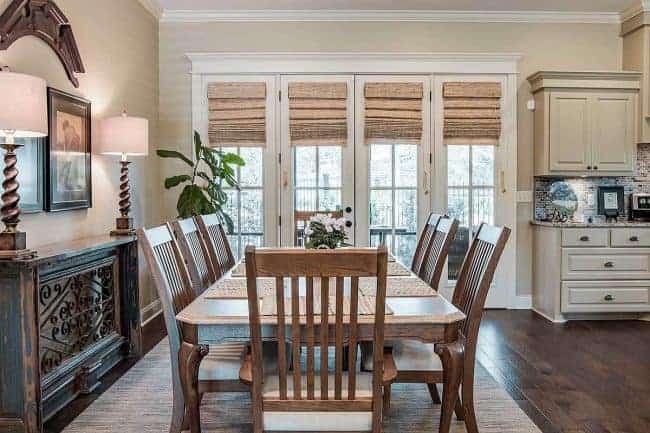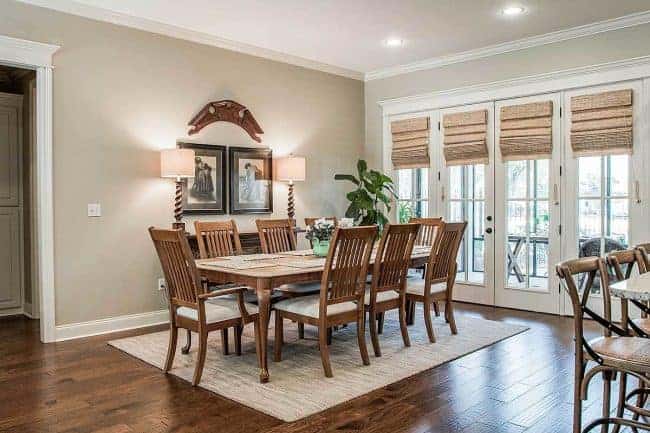 A classic and simple wooden dining table right off the kitchen for easy accessibility. The doors open to the screened porch; a great look out for nature and greenery. The green lush plant in the corner adds vibrancy to the soft setting.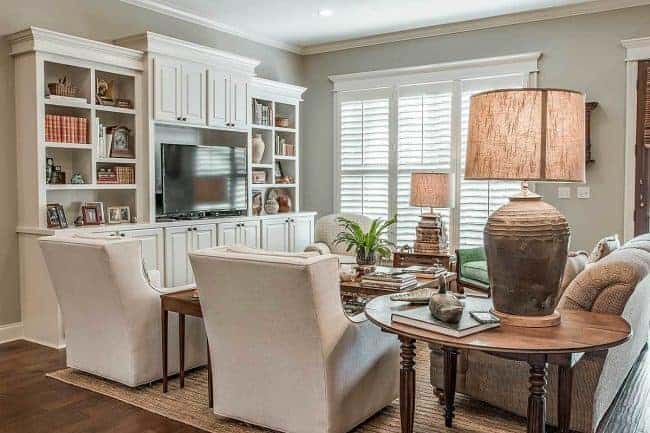 A small and cozy great room with a neutral setting to give the space a sense of openness and allow breathability. The shelves are an excellent place to keep books and other decor items.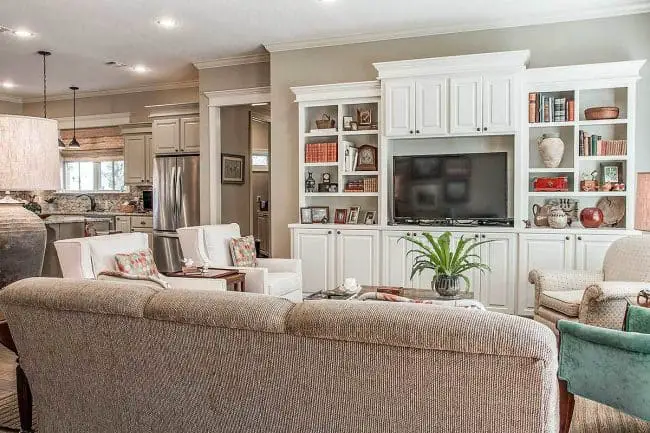 The turquoise sofa chair adds a pop of color to the soft neutral setting of the great room.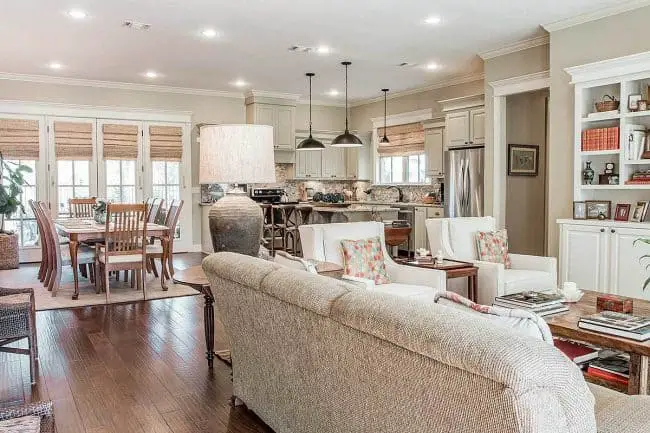 A look at the great room, kitchen and the dining room, showing connectivity between the common family areas.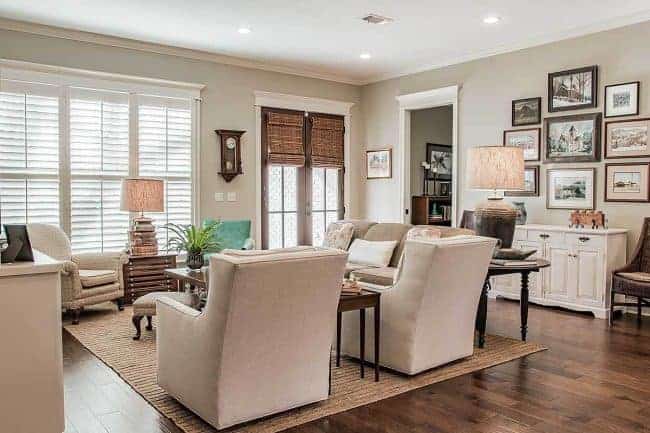 The door to the front porch and the hallway to the bedrooms can be seen through the great room.
The wall above the credenza can be used as a 'memorabilia wall'.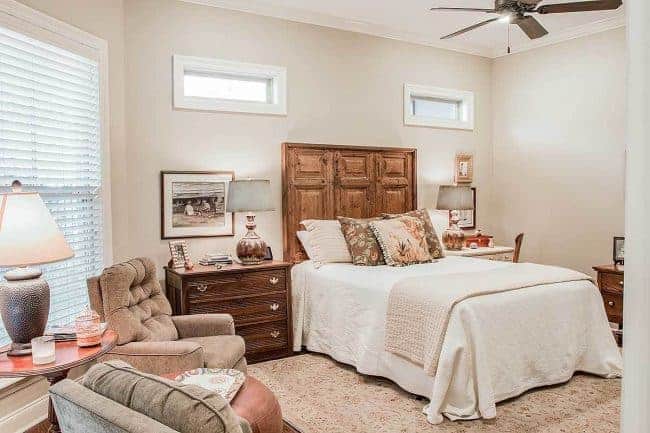 A large master bedroom with 10′ high ceilings for open space. A classic wooden bed with a matching nightstand.
The corner is utilized as a casual sitting space with comfortable grey sofa chairs and a round center table.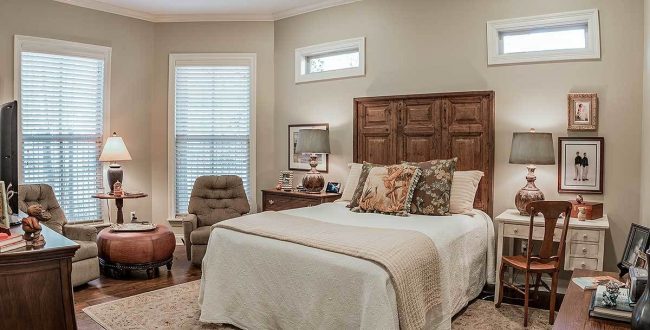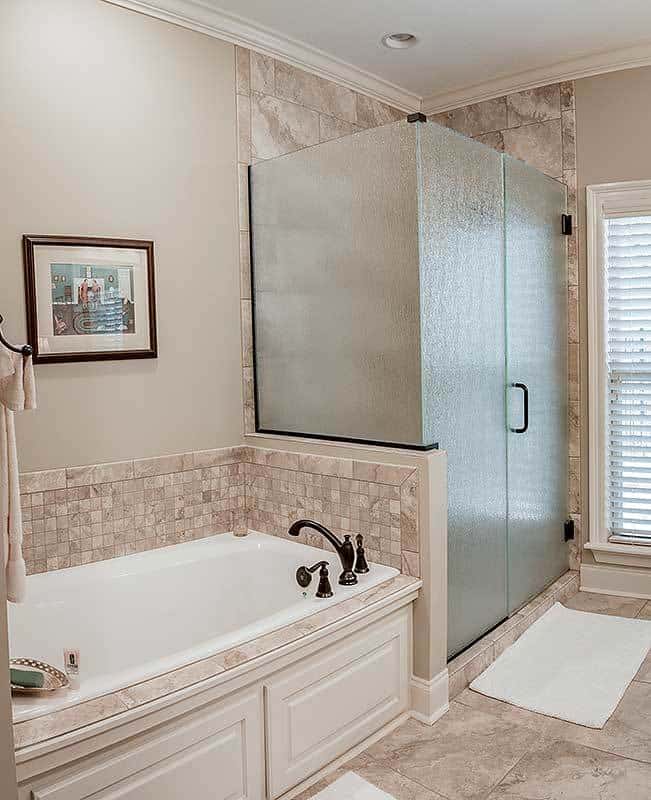 The master bathroom comes with dual vanities, a walk-in closet, soaking tub, and a custom shower.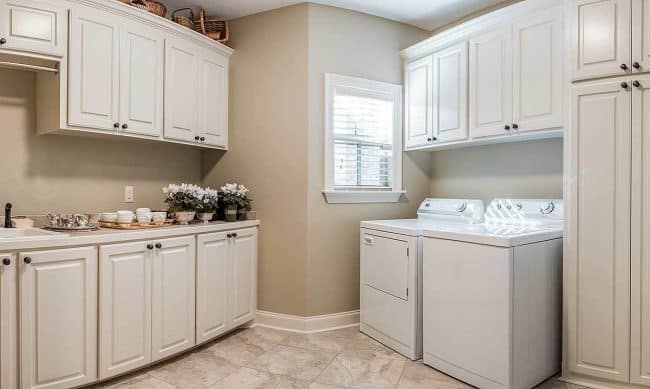 The laundry room comes with ample space for storage. The countertop is enhanced with petite plants cane baskets.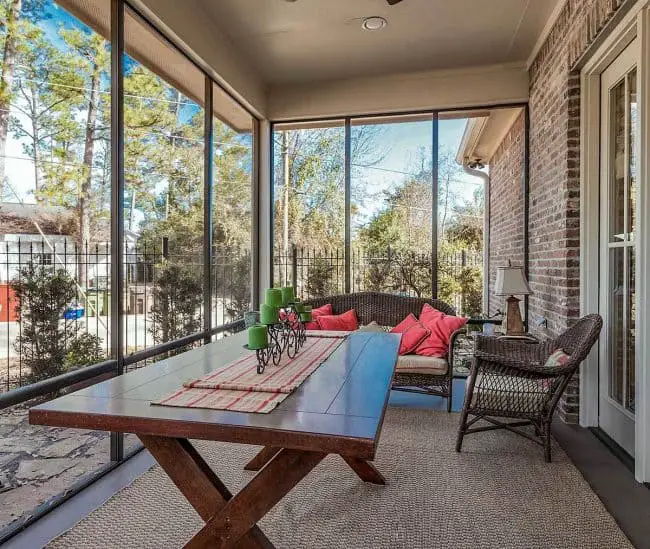 The screened porch is a cool and calm outdoor space for relaxation time or perhaps a BBQ party with friends and family.
Featuring the ultimate "open concept" living space arrangement, this 3-bedroom and 2 -car garage is a unique house plan for your family.
The great room, dining, and kitchen all share great views and are perfect for a good family time.
The large master bedroom features 10′ ceilings, dual vanities, a walk-in closet, a soaking tub, and a custom shower, while the other well-sized bedrooms both have walk-in closets and share a second bath.
The mudroom come with built-in lockers and an easy access to a large laundry as well as a walk-in pantry. It also has plenty of attic storage that is available above the 2-car garage.