With spring on the horizon and the weather beginning to warm up, many homeowners will be preparing their back yards and gardens to get ready for the summer months.
Whether you use your yard to relax, entertain, or both – having a functional area within the space is vital.
Installing a decked area is a great way to section off a portion of your yard, creating a solid starting point for designing your functional space.
This flattened area is ideal for accommodating furniture and framing other amenities, such as a BBQ, a fire pit, or even a hot tub.
Since the early 1990s, timber has been the traditional choice for yard and garden decking.
However, as technology advances, the cheaper softwoods that once dominated the market have proven themselves inferior to a variety of other materials when it comes to safe, attractive and cost-effective decking.
The drawbacks of timber decking
Sure to cost you extra money throughout its limited lifespan, timber requires regular maintenance, such as sealing the boards to protect them from rot and decay due to moisture exposure, and painting or staining to maintain the original, fresh look of the boards.
This can be time-consuming, as well as costly (as specialist products are required).
Without regular maintenance, the boards can be susceptible to splintering, making them unsafe for bare feet.
Timber boards can become slippery when exposed to moisture, presenting a safety concern in wetter weather conditions.
This is less than ideal if you hope to utilize your decked area throughout all seasons, or if your decking is frequently walked across.
Another downside of traditional timber is its environmental impact.
Unfortunately, not all timber is sourced in a sustainable way, so harvesting it for decking can have a significant effect on the environment.
Combating the negatives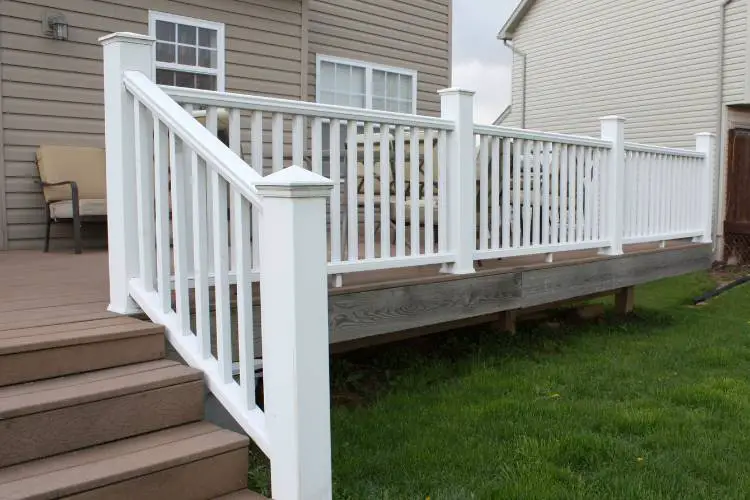 There are decking solutions on the market that are both cost-effective and low maintenance whilst achieving the look and feel of timber, so it's important to weigh up all the pros and cons before making your decision.
Porcelain decking is expertly crafted to mimic the aesthetics of traditional timber boards, so there is no compromise on style or design.
Porcelain decking planks require little-to-no maintenance, with no specialist products required for upkeep.
The planks have no risk of UV or water damage, so will never rot, warp or splinter, and porcelain maintains a low slip risk no matter the weather conditions.
Porcelain decking also boasts an A1 fire rating, meaning it is resistant to fire and flames.
Porcelain is inherently strong, so the decking planks can bear heavy loads, which is ideal for yard and garden applications where the decking forms a base for further decor.
This strength also results in a low risk of any scratching or scuffing on the planks.
Dura Composites' new porcelain decking range, Dura Deck® Inspire, embodies all of these features of porcelain in four attractive colors, providing a safe and cost-effective garden decking solution for a variety of homeowners.
Dura Deck® Inspire planks are produced in Europe with 61% of pre-consumer recycled materials, with all the raw materials used in production coming from a radius of 500 miles from the manufacturing plant.
How to style porcelain decking
With neutral colors and an aesthetic familiarity with traditional timber, porcelain decking creates a calm and serene base for your yard design.
How you choose to decorate your porcelain decking will depend on the planned functionality of your yard.
For those who love to entertain, a BBQ or a fire pit in the center of your decking will create a functional focal point on which you can base your yard and garden decor around.
With the fire-resistant properties of porcelain, you can relax easily, confident that any sparks of fire, wood or coal that may spit out onto the decking will not damage the planks.
Since porcelain can bear heavy loads, don't be afraid to populate your decked area with other furnishings.
Adding an outdoor sofa suite, table, lounge chairs, beanbags or even a hammock will create a space for family and friends to congregate, creating a multifunctional area where you can relax, socialize and entertain.
With furniture in place, you can begin pulling in pops of color and texture with throw pillows, blankets and rugs.
In the UK, we can enjoy the light evenings for the fast-passing summer months, but the majority of the year sees dusk fall early.
To enjoy your outdoor space at all points of the day, experiment with different outdoor light sources, such as string lights, festoon lights, solar powered lanterns and floor lamps to find the best combination for your space.
Finally, keeping true to the environment, adding greenery and foliage in and around your decked area is a great way to stay true to the organic surroundings.
With porcelain decking creating a clean, neutral base, various potted plants, flowers and vines will complement the planks perfectly, whilst tying together the natural elements of the garden.