Selling a home can sometimes prove to be more difficult than buying one. Selling your home comes with a lot of responsibilities. There's an elaborate procedure to be followed and legal requirements to be fulfilled. While most require expert help to get them through the process of selling their home, a few experienced sellers can get by without hiring a professional.
Overall, people of both kinds can manage to sell their homes with some help. Keep on reading to know five common mistakes people make while selling their homes so that you can avoid them.
1. Not Planning Enough
Selling your property requires as well-thought-of planning as moving into a new home can be highly daunting. You must have set a plan for finishing the legal procedures, getting a mandatory check, listing the property on the market, and getting the maintenance done before you get ready to start the home visits.
After all, you wouldn't want to overlap the dates and have potential buyers visit you while you are still decluttering or getting through the paperwork.
Another important aspect of planning is setting a budget for the required refurbishment and maintenance around the house so that you can find ways to save wherever possible.
2. Trying To Sell Off-Season
Yes, there is a selling season for homes, too; people often plan their listing and selling dates beforehand after consulting a professional realtor. June to August is an ideal time of the year to sell homes. With few environmental factors in the way, these months are relatively accessible for people to be able to go around and scout for homes.
Winters are not considered a great time to sell off your home. Why? With the holiday season in full gear, people would be more busy celebrating than buying homes, and thus, you would end up with a bad deal for your home.
3. Choosing The Wrong Agent
An agent that genuinely cares about your needs and keeps your best interests at heart is rare. Interviewing a few realtors before hiring one who understands you and your property the best would be your ideal bet. Ensure that you know their negotiating style, marketing plan, contract clauses, qualifications, experience, etc. in advance,
It isn't necessary to hire an agent to sell your home, though. You can completely dust off the hassle of finding buyers for your home by choosing HomeFront. Simply sell your home to the trustworthy team at the best price for your property and be done with the process.
4. Over- Or Under-Pricing Your House
Too low a price, you will surely miss out on the significant amount of money your home is worth. On the other hand, your property would remain listed on the market with no chances of selling for a long time if you rate it too high. The perfect balance is necessary.
Find the best price for your property for the best opportunities to make it sell quickly. Consult a professional consultant or brokerage like Florida's Flat Fee MLS to give you an estimate keeping in mind the market status. You must also do a thorough market study to figure out the best demand price for your house.
5. Not Keeping Your Home Show-Ready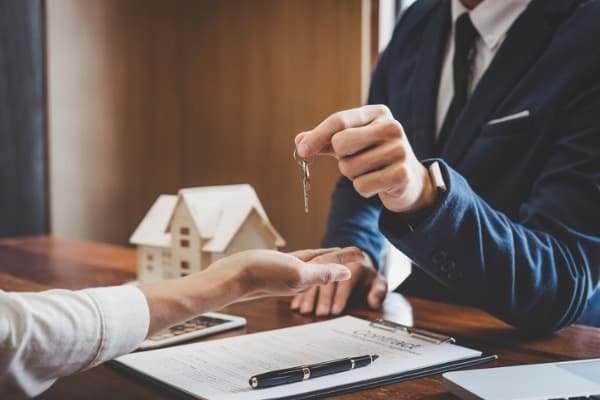 Keeping your home tidy and always ready for a show is challenging for most home sellers. However, it is essential that you do so for higher chances of getting your home sold. While some people take all the other necessary steps, they make less effort in cleaning up their home, which can lead to potential buyers turning down the offer. A cleaner, decluttered, refurbished, and decorated home is appealing, and thus, sells faster.
Selling your property can be overwhelming. No wonder, while at it, you are bound to get stuck at certain points. Make sure to seek advice from experts or those around you who can guide you to crack your home-selling deal quickly.