Moving into a new home is a big deal, so it only makes sense that the occasion should be celebrated.
Here are six gifts that are not only practical but also helpful, thoughtful, and satisfying.
They're the perfect choice for all the moving-related memories you'll want to keep.
1. A Customized Door Mat
Nothing says "welcome" like a personalized door mat. It is a thoughtful gift because it shows your friend that you remember little details.
When picking the mat, choose one that is sturdy and easy to clean.
You want to ensure that you're picking something that can stand up to the wear and tear of muddy shoes.
Additionally, go for warm colors that look better with their new home's decor.
If you decide to knit the mat yourself, try adding something personal like a silly pun with the year they moved in.
2. Get Them Some Wine
Everyone's life is better with some Pinot Noir wine such as these.
Whether you're giving the gift so they can make a toast or add some sophistication to their cooking, wine is always a practical and thoughtful option.
You can go for something in-house or do them a favor and pick up a bottle of wine from outside the state.
It is an incredible way to show your friend you care about them. Besides that, wine is a great way of helping your loved one unwind from moving.
3. A Housewarming Party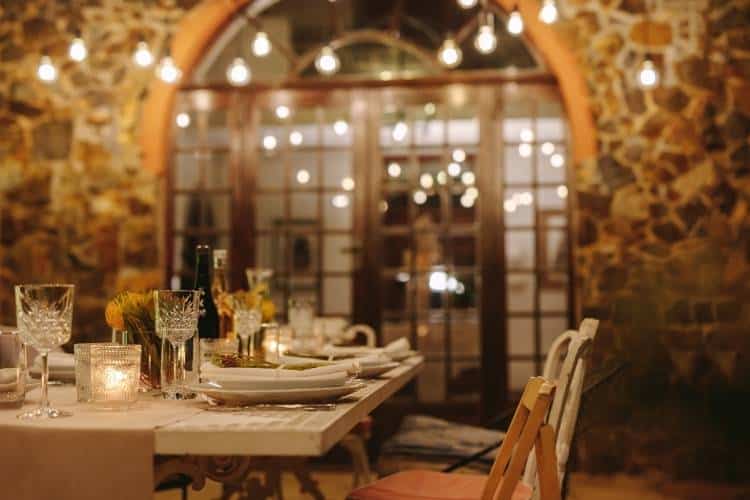 This gift will only work if you know your friend well. You can also only do this for first-time homebuyers because they will likely be busy unpacking for a while.
When planning the party, ensure the guest list is small but meaningful. It's an intimate experience, so you want to invite people who will make your friend happy.
Additionally, it is a nice gesture to do it around the holiday season because you can use their new home as a backdrop for family portraits.
Be sure to take plenty of pictures that include the interior of their home, and maybe even post them on social media as a fun way to share your appreciation for their new life move.
4. A Home-Cooked Meal
A home-cooked meal is a fantastic gift because it is an experience that you can only provide. It ticks all the boxes that an unpacking newbie could want:
-It's thoughtful and looks after their feelings
-It is practical to prepare food for them and make them feel more at home
-It's also a great opportunity to help break the ice after moving
If you are looking for a gift idea that is more than just helpful but also touches on your friendship with your friend, consider cooking specific dishes from their favorite restaurants.
5. Furniture
No matter how organized and prepared a person is, a moving day can always go wrong. The reality is the entire transition to a new home will be a lot easier if they're prepared with the right furniture.
By choosing sturdy and easy-to-clean furniture, you'll be helping your friend avoid any unnecessary headaches.
Try choosing a piece of furniture you have noticed your friend is missing.
It doesn't have to be something expensive, but it should be stylish and well-made. If you're uncertain about your friend's style, keep it simple.
You could also opt for an accent chair for a few more inches of extra seating.
6. A Coffee Table Book
A coffee table book is a more personal gift because it requires you to either be familiar with their reading preferences or have access to their book collection.
It shows that you've remembered little details and put in the effort to find something special.
A gift card can be a great compromise if you know what kind of books your friend reads but aren't sure which specific titles.
This way, they can be left to pick out their book.
After selecting the book, make sure to make it a personal experience by adding fun notes in the margins or including your autograph.
After that, consider finding a blanket or pillow with their new address on it.
7. Ice Cube Maker
For a gift that is both practical and cool, consider an ice cube maker. Many new homeowners may only realize they need one once it's too late.
Whether they are hosting a housewarming party or just enjoying a refreshing drink after a day of unpacking, looking for a device that produces ice cubes can be a lifesaver.
An ice cube maker is also compact and easy to store, making it an unobtrusive addition to their new kitchen.
So there you have it, seven thoughtful and helpful gifts that will help your friend feel right at home almost immediately.