Window shades are a great way to add some privacy and style to your home, but they can also be quite annoying.
If you have thick or heavy blinds and shades, they can be extremely difficult to open and close.
And if you have a large number of windows, it can be a real hassle to constantly open and close them all by hand.
Fortunately, there are ways around these issues. You can use automated remote shades for windows if you are looking for convenience and efficiency.
The benefits of automation are many. It can be used to reduce energy costs. In fact, by using a well-designed automated shade, you can reduce your energy bill by 10 – 20 percent.
It can also be used to increase safety and security, and improve the appearance of your home.
Motorized window treatments are definitely a convenient way to manage your windows, and are perfect for smart home lighting automation – learn more.
They allow you to open and close your shades with a touch of a button or remote control, so you don't have to get up out of bed or leave your important tasks to do it manually.
Are you wondering whether motorized window shades are suitable for your home?
Here are 5 reasons why you should motorize your blinds.
Reasons To Add Automation To Your Window Shades
There are a lot of reasons to add automation to your windows. After all, the more time you can save on manual tasks, the better.
If you are on the fence about automating your shades, here are a few reasons why it can be such a great idea.
Life Will Be Easier With Automatic Window Shades
The first reason for adding motors to blinds is for convenience. It's not just about saving energy; it's about saving time.
You can use a remote control or an app to operate your window shades, so you don't have to get up and manually open or close them.
This can be especially helpful if you have mobility issues or are busy with other things in the room while you're reading or working.
You Can Control Automated Window Shades From Anywhere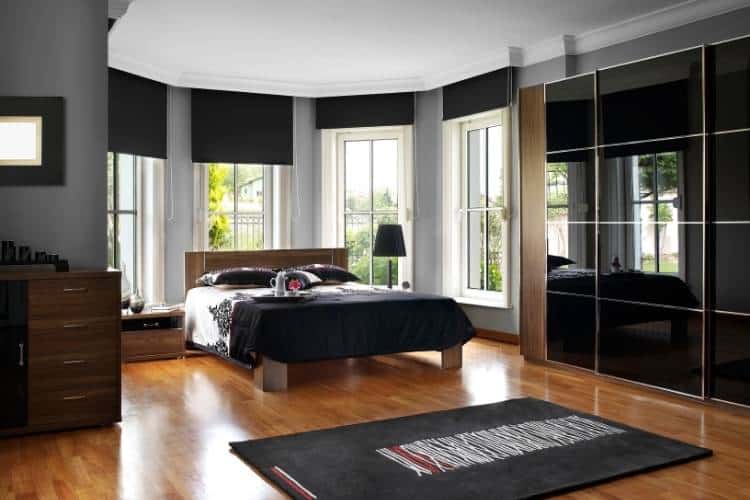 With smart home technology, it's easy to turn your window shades on and off from a computer, tablet, or smartphone—even if you're not home.
This is especially useful if you're away from home and want to ensure that your house is protected during the night or on weekends when nobody's there.
You can open or close them whenever you want, day or night. You can also set timers so that they open or close at certain times of the day.
No wonder automated window treatment is one of the top window treatment trends currently.
Customize Light Flow To Set The Mood Right
Whether you want a little light or complete darkness, you can customize the light flow to set the mood right for whatever you're doing.
If you're reading a book or working on a project, you can have just enough light to see what you're doing without being woken up by bright sunlight.
If it's time for a quick nap, simply increase the opacity of the shades until there's no more light coming through—and in turn, no more heat from the sun heating up your room!
All of these are done automatically, without having to leave the comfort of your space, thanks to window covering motorization.
Cordless Design For Child And Pets Safety
The cordless design of window shades is perfect for homes with small children. Children are often curious about cords and can be drawn to them, which can be dangerous.
Cordless shades allow you to easily raise and lower your shades without having to worry about the safety of your child or pet.
Perfect For Hard To Reach Areas And Skylight Windows
Skylights are great for letting in natural light, but they can be difficult to reach if you need to adjust them manually.
Automated window shades make it easy for you to adjust them from the comfort of your couch!
Automation is also great for hard-to-reach areas or large windows where you don't have a lot of space.
With a motorized shade from Om Wave, you don't have to worry about getting up on a ladder or standing on a chair to control your blinds.
You can control them from anywhere in the room with the click of a button.
Conclusion
There are many good reasons to want to know how to motorize blinds.
While the idea of opening and closing shades manually sounds simple enough, it quickly becomes a nuisance when it affects your daily routine.
But when you automate window shades, whether you're lifting and lowering blinds a couple of times a day or letting them run at preset times through the night, you can get all the ease and comfort you need without having to exert yourself!
Best of all, most of these smart home devices are easy to install and can be hooked up to existing systems quickly.