During a big move, particularly one that involves moving to another state, unexpected challenges are likely to arise.
This can include anything from factors such as additional costs, delays to a journey, dealing with children for the long move, moving with pets or even unexpected homesickness!
These are issues that people generally don't discuss when it comes to interstate moving but find themselves tackling quite often.
In this guide, we will attempt to address these obstacles to help you prepare for your move and alleviate any anxiety you may have, so that you can begin your new life on a positive note.
1.Knowing About Hidden Costs Before Your Move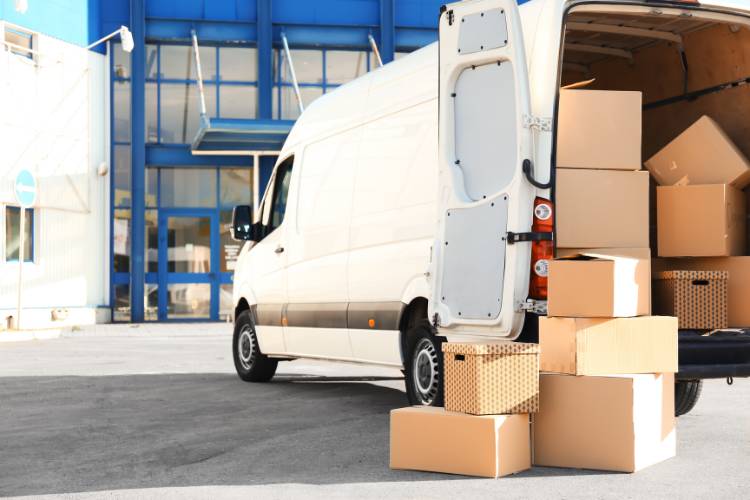 There is no denying that moving long distances is going to be an expensive process.
Although there are ways to cut expenses, such as obtaining moving boxes from family and friends, moving interstate will inevitably incur more expenses than a local move.
Here are some more of the common hidden expenses you may not have thought about:
Moving insurance: The first item on our list of expenses is purchasing moving insurance, which is often overlooked.
It is essential to obtain insurance since a long-distance move is considered more complicated, and some of your items may be damaged, resulting in unexpected repair costs.
The cost of moving insurance can vary depending on the number of belongings and distance covered. In some cases, the moving company's fee includes insurance, so it is crucial to inquire about their coverage.
Moving storage: In a perfect world, you will be able to move all your belongings in one day however, this just isn't reality.
There is going to be a high probability that you will have items that you just cannot move on the first day.
These are most likely going to be heavier or larger items, such as pianos, artwork, large-screen televisions or even fragile pots and vases.
While storage may add additional expenses to your removal budget, this is an effective and secure way of moving items later on.
Accommodation during the relocation process: There is a big chance that you are not going to be able to relocate yourself and your family in one go during the move.
As a result, you may need to arrange accommodation while you are relocating items (and while waiting for your moving company to complete the job).
Backloading: Although this may be familiar with more seasoned movers, some people may have never heard of backloading.
Many people assume that the only way to move interstate is by traditional means, but there are in fact cheaper ways to move longer distances with moving companies.
Backloading is a cost-saving technique used in the moving industry, where a moving company utilizes the free space in a truck that is returning from a previous job, to transport items for another customer, at a reduced rate.
The practice helps to reduce costs for both the moving company and the customer and is an excellent option for those who are flexible with their moving schedule.
Free moving boxes: For many people who move for the first time, they are often unaware of the fact that many moving companies offer free moving boxes.
This offers a convenient and cost effective way to relocate without having to look for moving boxes online, in supermarkets or calling friends to find out if they have any spare boxes available.
2. The Repercussions Of Not Planning Properly Beforehand
It goes without saying, planning can make a big difference during a relocation.
Many people who move are often guilty errors which include not following simple procedures such as:
Keeping All Valuables In A Safe Place: Smaller and valuable items can quickly be lost if not looked after properly.
These include items such as your new house keys, important documents amongst other important valuables.
Keeping Phone Chargers Handy: Often overlooked, you are going to want to ensure that you have battery power regardless of where you are.
Keeping your phone charger handy in your car can make a big difference in your relocation efforts.
Having A Plan For Your Pet: Including a pet into an interstate move can make the process significantly more complicated.
This is because pets are generally considered nervous travelers and will not be used to long distance moves.
If you are flying, it's crucial to check the airline's pet transportation policy. If you are driving, ensure that you have an appropriate carrier and sufficient space for your pet.
Alternatively, some removal companies provide pet transportation services. It's essential to plan your pet's transportation method in advance. You can find some great advice on the RSPCA's website.
Ensuring That All Arrangements Are In Place When You Get There: There are many things to remember when moving. Some of the obvious things to remember include:
Making sure that you redirect your mail to your new location.
Ensuring that all of your personal details are updated on government portals.
Arranging Internet for your new location as well as a phone line
Informing friends and family of your new address
Finally, you're going to want to make sure that your children (If you have any) are enrolled in a new school, so that they are ready for the academic year.
3. Things May Not Always Go According To Plan
Unfortunately, even with the best of plans, things can still go wrong – so it's important to consider these as well.
Some of these scenarios have been well documented which include the following:
Unprofessional movers: Ever heard of the horror stories where the mover simply did not show up? This has happened in the past.
Whether it's a mix up in the booking times or simply complacent movers, this can be avoided to a certain degree by choosing a company carefully, and by reading previous customer reviews.
Please note that even if you did your research to find the best reviewed mover, there are going to be times that even a top reviewed company may have an off day.
Accidents can happen: Even if you use top rated mover, they are still human beings at the end of the day and accidents do happen.
This can include unpleasant situations such as mover dropping an expensive piece of furniture, getting injured on the job, bad weather slowing down the relocation process or even accidents on the road which can cause traffic jams and road closures.
Simply put, sometimes it's impossible to plan for the unexpected!
4. Adjusting To Your New Location May Take Longer Than Expected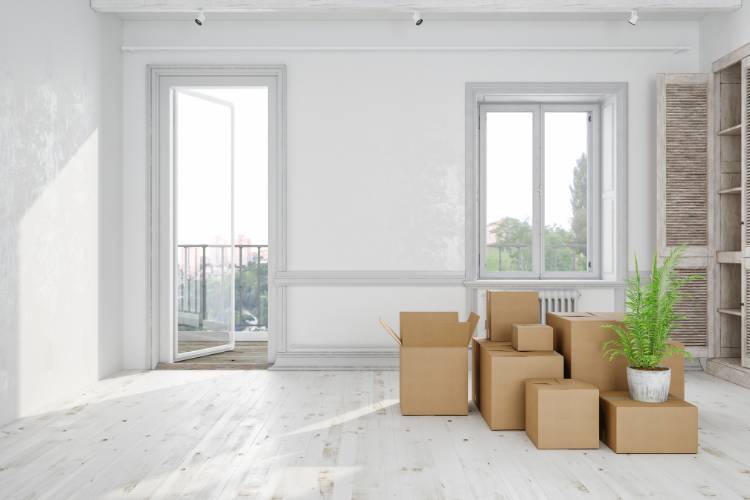 Moving to a new state can be socially challenging, which often surprises people.
Even if it's just one state over, it can be hard to adjust when leaving a place you've called home for so long.
Here are some tips to consider that can help, until you are used to your new surroundings:
When you arrive at your new destination, it helps to get to know the area a little bit more.
Moving away from somewhere familiar to a whole new area will take time no matter what, so getting to know the area with walks and other daily excursions will help speed up familiarity.
Get into a routine. Working out a routine will create familiar ground to help you settle into your new location quicker.
Get to know your neighbors.
Join a meetup group
Be mindful that it will sometimes take a bit longer to make new friends. In the meantime you can still speak to old friends back home through video calls and phone calls to help you get through the transitional period.
Even despite all of these tips, just remember that moving interstate is a big life transition that can be difficult in the beginning.
If you are lucky enough to have family moving with you, then that's great, if not, just remember you are only one phone call away or one journey away from going back home if you are feeling homesick.
5. The Internet Is A Great Place To Begin Planning A Smooth Transition
Thank God for the Internet! Although using the World Wide Web to project manage your move does not immediately spring to mind, there are actually lots of useful resources that can be used to help you plan ahead.
There are plenty of websites for example that offer a moving checklist, moving calculators and other helpful resources.
There is also this change of address checklist by ZOOM Removals which gives you a useful breakdown of everything you need to do before changing your address.
Using the Internet can therefore be used in conjunction with planning your move interstate for a smooth move.
6. Moving Plants And Vegetation Interstate
When moving plants interstate, there are actually a few important considerations to keep in mind:
Regulations May Be Different For Each State: The most important thing to remember is that different states can have different regulations about which plants can be brought in, so it's important to check the regulations of both the state you're leaving and the state you're moving to. Some plants may be prohibited or require permits.
Choosing The Right Time Of Year Makes A Difference: The best time to move plants is during their dormant period, which is typically in the winter.
Moving during extreme weather conditions like hot or cold temperatures can be harmful to plants.
Certification May Be Needed: Did you know that if you want to transport plants or other soil-related items to other states and territories, it might be necessary to obtain a biosecurity certificate?
This certificate serves as proof that the quarantine requirements for the destination state have been satisfied, allowing for your plants to relocate with you.
To Summarize
Although this guide covers many aspects of moving interstate, it's important to note that each individual's moving experience is unique, and there may be unexpected surprises that come up during your own journey.
Simply remember,plan ahead to prevent mishaps and consider using professional movers to help reduce problems along the way.
We hope you found this article insightful, for more interesting articles simply click here.