With an ever-increasing number of properties available, it can be daunting for a first-time home buyer to decide the best one for their needs.
This guide will answer all home warranties questions so that buyers can confidently make wise purchase decisions.
Read on and discover how having the proper home warranty could help save money in the short and long term.
What is a Home Warranty?
Whether an individual is a first-time homebuyer or an experienced homeowner, having a home warranty is beneficial.
A 2-10 Home Buyers Warranty has options to potential homeowners that provide coverage for their newly purchased property.
A home warranty is a plan that helps safeguard homeowners from unexpected repairs.
A home warranty includes coverage for breakdowns of major systems and appliances that may occur due to normal wear and tear over time.
This will give the homeowner peace of mind as they navigate the home buying process and their requirements during the initial period after purchase.
Potential homeowners looking for protection from repair costs or want to ensure their house is maintained correctly, should consider buying a home warranty, as it provides a comprehensive guide and reliable options to protect them throughout the homeownership experience.
What Does a Home Warranty Cover?
Home warranties provide peace of mind to first-time home buyers who  have invested their hard-earned savings in a property.
A home warranty, in its most basic form, provides coverage for home items not typically covered by insurance, such as major appliances and systems like plumbing and electrical that can become damaged or go out from wear and tear.
Depending on the provider, a more comprehensive home warranty coverage plan can be available, including preventive maintenance plans, emergency service visits, repairs, or replacements at an affordable price.
Potential homeowners need to research different providers and packages before making a purchase to get the most comprehensive coverage at the best rate possible.
Home warranties may also provide valuable additional services, such as trusted contractors certified by the provider, that can help easily identify and repair any problems that crop up.
With all of these benefits in mind, it is easy to see why having a home warranty would be an asset to any first-time home buyer.
Who Needs a Home Warranty, and How Much Does it Cost?
Buying a home is a major decision, and many expenses come along with it, but homeowners may benefit from considering a home warranty. Home warranties help to protect expensive items in a home, such as heating and cooling systems or large appliances if they break down.
Those buying their first homes are encouraged to look into purchasing a warranty.
As for cost, an average plan can run around $500 per year with varying rates depending on the type of coverage offered.
On top of the initial fees, most plans also require that customers pay a set service fee whenever they need to use the warranty.
However, this extra covered expense helps guarantee that expensive repairs won't surprise homeowners.
What are the Benefits of Having a Home Warranty?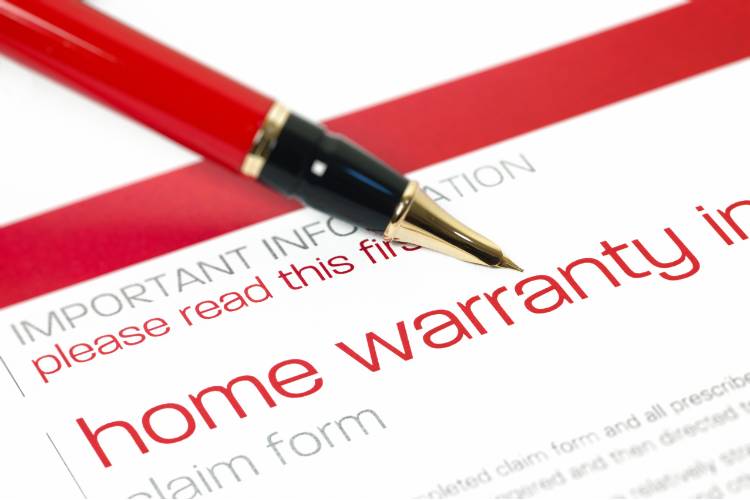 Home warranties are an essential investment for first-time home buyers.
They provide reliable and affordable coverage for unexpected repair or replacement costs related to normal wear and tear of a home's systems and appliances.
The coverage can offer peace of mind, as homeowners know that, if any of the covered components fail, they will be protected from expensive repair bills.
Home warranty plans can also provide cost savings compared to paying out of pocket when these problems arise.
With a warranty, homeowners will not have to worry about how they will pay for repairs, as most plans can be renewed annually with minimal cost increases.
In addition, many home warranties come with customer service call hotlines, so individuals won't have to take time to search out for qualified technicians by themselves.
Purchasing a home warranty is an invaluable security measure for first-time home buyers looking to protect their investment in their new homes.
How Does a Homeowner Choose a Home Warranty Company?
When deciding on a home warranty company, first-time home buyers must consider what services are necessary for their needs.
Depending on the age and type of their home, some companies may offer more comprehensive coverage than others.
In addition to reading reviews from other customers, reviewing cost is also an essential factor when choosing a plan.
Most plans cost between $300 and $600 annually, with add-ons that can increase the monthly premiums.
Ultimately, comparing different companies side by side will help homeowners make an informed choice about the right plan for their situation.
How Does a Homeowner File a Claim With their Home Warranty Company?
When purchasing a home, it's important to understand the warranty and how to file a claim.
Home warranty companies provide coverage for major appliances, typically with a deductible ranging from fifty to two-hundred dollars.
To file a claim, homeowners should contact the service provider directly or online.
While filing a home warranty claim, homeowners should have the model numbers for a home's systems, as this can help expedite the process.
Homeowners will also be asked for receipts and warranties, if available, to confirm whether a system is covered by the warranty plan that they purchased at closing.
They must also keep records of all communication with the home warranty company and document when issues arise to track the claim until resolution.
Buying a home is a big decision, and homeowners need a good home warranty to protect their investment.
Researching and understanding what each type of coverage includes can help homeowners make an informed decision when purchasing a policy.
A home warranty can provide additional peace of mind and security while owning a property.
Regardless of the type of warranty that fits best for an individual's budget and lifestyle, having some level of coverage to back them up in case of unexpected repairs is always worth the investment.
With this information, potential homeowners can confidently shop for the best warranty plan that works with their budget and provides comprehensive coverage that meets all their residential real estate needs.