Many real estate agents often get feedback from their prospective buyers after showings. Typically, agents will send a feedback form to buyers two to four hours after the showing.
It provides buyers ample time to collect their thoughts about a property they have just seen. While this is a good strategy to collect valuable information, says Sun Pro Realty, sometimes it doesn't always work.
Some buyers simply don't respond or agents become too preoccupied with other tasks that they forget to send out a feedback form.
If you have encountered something similar, you can opt for an automated feedback system for your listings. You can visit this link, www.proagentsolutions.com/showing-feedback/ to learn more about how it can help your real estate business.
But if you want to get a more immediate response, you can always ask buyers for feedback while showing them around the property. When seeking feedback, here are some questions you can ask during real estate showings.
What Are Your Favorite Features about This Home?
Once buyers have seen the major areas or most important features of the home, ask this question and find out about the features they appreciate.
Depending on the property you are showing, you can receive all types of answers including a spacious kitchen, its proximity to schools or parks, and a wide backyard.
The best thing about this question is it can help you know what a particular segment of home buyers appreciate about the home. Even someone who has overall negative feedback will probably say at least one or two features they like.
Once you get their answers to the question, you will have a better grasp of what buyers want in their homes.
In addition, it will also allow you to focus on things you might have missed in your listing. Pay attention to the answers of buyers, especially those that are constantly being pointed out.
If you have not highlighted these well-liked features, it's about time you update the listing literature. Include photos or videos of these most talked about characteristics of the home to attract buyers.
What Do You Least Like about This Property?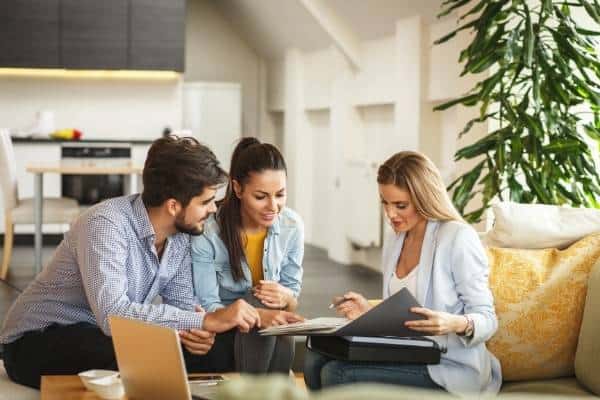 Understanding what buyers dislike about a showing is just as valuable as asking what they like. It allows you to get to know the buyers better and find out their non-negotiables in the type of home they want to live in.
Even if you receive negative feedback, it gives you an opportunity to offer the property to a whole new market of buyers. Once you find people who appreciate the unique features of the property, you can focus on matching those individuals to the particular home.
For instance, you have a three-bedroom home that has one relatively smaller bedroom compared to the others. If you've been marketing the property as a great family home but keep receiving negative feedback about the small size of the third bedroom, it's time to change your strategy.
Instead of concentrating on selling the home to families, target single professionals, retirees who want to downsize, or first-time home buyers. They can use the extra room as extra storage or as a private space for themselves.
At times, part of the negative comments your get is about things that need to be fixed or upgraded in the home. It can include plumbing, electrical repairs, flooring replacements, or something similar.
While some of these things are affordable, others can be very costly. When you share this feedback with the seller, you can suggest offering an allowance to potential buyers that cover costs for one or more of the repairs.
Another option is to shoulder the upgrades and adjust the listing price accordingly.
How Do You Feel About the Price of This Home?
As a real estate agent, you are most likely updated with the current market. You also know how to help sellers determine the best selling price for their properties.
But sometimes, some sellers can get stuck on an unrealistic price or proper computations are not available. Either way, feedback on the property's price is helpful.
Through the feedback, you can make sure the listing is not overpriced or below market value.
Getting feedback on prices can provide useful information whether it is positive or negative. The responses buyers give during the real estate showing can be your clues about their budget, the market, and why you have challenges receiving offers.
If most of the responses are positive, it means people find the price is fair and that it isn't the issue. In this case, you need to take a look at what buyers disliked about property and work from there.
But if you receive a lot of negative feedback, you may need to re-assess the listing price with the seller.
Seeking feedback is always valuable whether you ask for it after or during real estate showings. The advantage of asking relevant questions during showings is that the responses are immediate and you engage with the buyers personally.
When you opt to do this, make sure to take down notes of the feedback so you won't forget about them, and you'll be able to apply the appropriate changes to your listings.