Moving home is a big transition for any family – but even more so for those families with kids.
Saying goodbye to what's familiar is challenging for young children, whether it's their bedroom, their friends from school, or even just their daily routine.
That's why it's best to look for ways to help minimize the stress of moving for you and your kids.
While it's impossible to eliminate the challenges of moving home, there are a few strategies that have proven themselves to work well. Here are our 7 tips for moving home with kids.
1. Use a Kid-Friendly Moving Company
Many moving companies like these nowadays are specialists when it comes to keeping kids entertained on your moving day.
You'll be so busy trying to keep track of everything else that taking care of and entertaining the kids can become too stressful.
That's why having the movers like Book a Mover help you out by keeping them entertained is a great idea.
There are some companies that might pay for your childcare, while others have invented creative ways to keep the kids entertained, such as a 'moving day box' with coloring books, paper and pencils for drawing, and special toys.
Compare companies to find one that's suitable for you and your family.
2. Get the Kids Involved in the Moving Process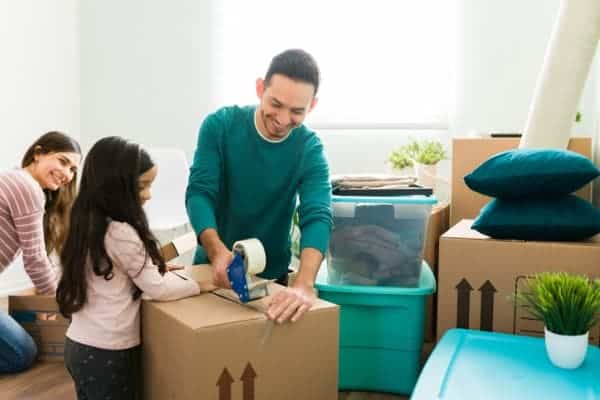 There's a lot for us to take care of if we're planning on moving home. From boxing everything up to choosing which things you should get rid of, there's a lot to take care of – and it's easy to overlook your kids.
That's why it's important to get them involved in the moving process, to help them feel good about the entire thing.
Things like getting their help with running a yard sale for the things you no longer need, choosing the color to paint your new living room, or even just creating some custom name tags for their boxes all go a long way to making the overall experience better.
3. Let The Kids Keep Their Things
You might be donating a lot of things to Goodwill, but that doesn't mean that your kids should too.
No matter how much you might want to cut down on the number of things they have, it's probably just a better idea to let them keep most of it.
Of course, letting them choose some things that they might like to donate is a good idea, but don't pressure them to get rid of anything they don't want.
They're already saying goodbye to their former home, so let them keep whatever makes them comfortable.
4. Visit your New Neighborhood
Getting your kids acquainted with a new neighborhood is another fantastic way to prepare them for moving home.
If you can, take a walk around the area and explore the parks, stores, and local playgrounds for them to get a feel for their new home. That way, there won't be any surprises after the big day.
5. Say Goodbye to your Old Neighborhood
Much in the same way that you'll want to get your kids to know their new neighborhood, it's also important to let them say goodbye to their old neighborhood.
Visit all their favorite spots to help them process the big move and bid farewell to their old area.
6. Pack a "Moving-Day" Bag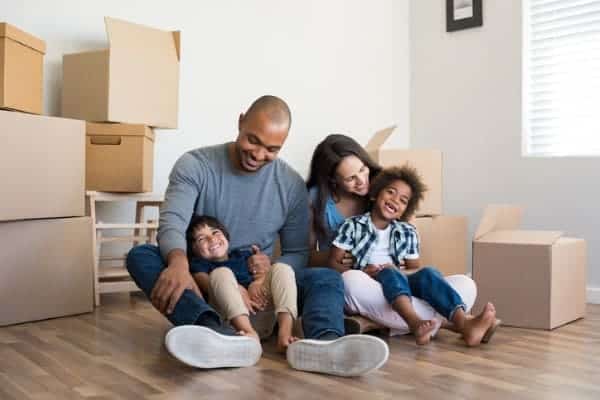 Moving is a difficult process, and with most of your kid's possessions going to be packed away into boxes, it's even harder to help them find the things they want and need immediately after you arrive.
Packing a moving-day bag is a great solution, filled with all the things they will immediately need at the new house and the things that will make them comfortable and keep them entertained.
Things like video games, favorite toys, and even some snacks or candy they can have while helping with the move.
7. Organize a Farewell Party
Finally, throwing a party with your kids and their friends is a great way to help them bid farewell to their old home.
It will help give the kids a sense of closure about their old home and be something that they can look forward to while you're preparing for the big day.
In the same spirit, having a housewarming party is a great way to help them warm up to their new home.