Most of us tend to buy gifts for the same people year after year and thus find it challenging to continually develop new ideas.
Or, we might meet new people and want to buy them a present at some point but wonder what a good option is.
If you have one or more homebodies in your life who prefer quiet nights at home over late nights out on the town or at parties or restaurants, it's wise to have a stash of ideas saved up that you can use when you next need to purchase them a gift.
Here are some top options you might like to consider when the time comes.
Glassware
Some beautiful glassware can be an excellent gift for those who enjoy having intimate dinner parties at home.
You might like to pick out some crystal wine glasses for your friends or family or some glasses they can use for champagne, whiskey, or other spirits.
Another idea is purchasing a handy decanter or even practical everyday water glasses.
Vase
Another excellent gift for homebodies is a pretty vase. You could purchase a cut-glass or crystal product, one made from handmade pottery, or something sustainable or otherwise more ethically created.
It pays, too, to take along a big bunch of flowers that the gift recipients can put in the vase you give them on the spot, and immediately start to make use of the item.
Photo Frame
While most of us take all our photos on our smartphones or digital cameras these days, there's still something special about going to the effort of printing out a picture and displaying it in an elegant photo frame.
As such, you might like to go down this gift path.
If you have a photograph of you and the gift recipient, either in the past or in recent times, it would be even more special if you present them with a photo frame that's ready to be hung on the wall or placed on a shelf.
Coffee Table Book
If a photo frame doesn't interest you, what about a coffee table book that your friends or family would be interested in and can proudly display in their living room, office, or elsewhere?
Think about topics the recipient(s) might like based on their interests, hobbies, background, job, and the like.
Some commonly purchased coffee table books cover subjects such as art, travel, interior design, TV shows or movies, music, cars, or cooking.
Set of Tea or Coffee Products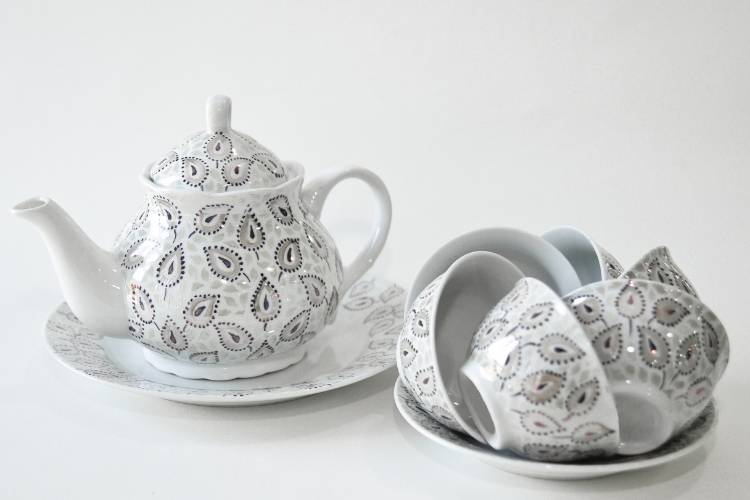 People who spend a lot of time at home often end up being those who drink quite a lot of tea or coffee, too.
If you know the person/people you want to buy for consume plenty of these liquids, you might like to buy them a set of quality products.
For instance, you could choose a pack of fresh coffee beans, cute coffee mugs, or a large gift box of different teas.
Another related idea is to purchase your loved ones a subscription, whereby they get new coffee- or tea-related items sent directly to their door every month.
Pillows
Do you know that the person you're looking to buy for loves having pretty throw pillows on their bed or sofa? Or perhaps they have a bad back, suffer from allergies or asthma, or like to work, read, or watch television from the comfort of their bed?
In any of these situations, a gift idea you could opt for that's a little fresh and different is a pillow.
You might pick out a standard-sized set of pillows to decorate a couch or to make an outdoor entertainment setting or bench more comfortable, or you could opt for a quality wedge pillow like these that helps the recipient to sit up more comfortably in their bed.
Alternatively, you could also pick out fun pillowcases for the recipient to use on their bed or a guest bed at some stage.
Other gift ideas for homebodies worth considering are a welcome mat for the home's front door, or a soft, high-quality sheet set. A book or magazine subscription might suit well, as could a quality jigsaw puzzle or a book holder.
You might be more interested in picking out a throw rug, apron, air purifier, or some candles or diffusers, or you could opt for some cozy socks or beautiful-smelling bath salts and soaps.
A bathrobe or some slippers or some helpful barbecue tools may go down a treat with the gift recipients, too.
As you can see, it's not difficult to find gift ideas for homebodies, no matter their tastes. When shopping for presents, keep their needs and wants in mind and you're sure to buy a gift that suits them nicely.