Vinyl siding is one of the most popular choices for home exteriors and is affordable and durable.
This exterior option is available in multiple colors and textures, fitting in with just about any home design.
When vinyl siding needs repair, homeowners must rely on professionals to take care of the repairs or replacement so their homes are protected against water damage and continue to look beautiful.
Signs Vinyl Siding Needs Repair
When a home needs siding installation and repair, telltale signs will alert a homeowner so they know to call in professionals.
The following are some of the signs homeowners should watch for to determine if they need to seek repairs.
Cracking, fading, and peeling means the vinyl siding is damaged. If vinyl siding is showing these signs, it may need to be replaced.
These issues are often caused when the protective film begins to wear or show UV damage from the sun.
If the sheathing under the vinyl siding becomes damaged, the entire vinyl siding system needs to be replaced.
Once the sheathing is compromised, water may be getting into the home, and that water will eventually cause major damage that is expensive to repair.
Signs of mold, mildew, and rotting should not be ignored.
These are signs that mean water is getting into the siding and possibly into the sheathing behind it.
Moisture is the biggest enemy to a home. Hiring professionals to come out and check the siding is wise.
When homeowners begin seeing internal wall damage due to moisture, it may mean the home's siding needs to be repaired or replaced.
Waiting too long to seek professional services will only cause increased problems that become difficult to correct.
Higher energy costs are common when there are vinyl siding repair issues.
When energy costs are rising, individuals need to be aware their vinyl siding could be causing the problem.
Pros and Cons of Choosing Vinyl for Your Home's Siding
The best thing about vinyl siding is that it offers a wider variety of colors and styles to choose from compared to wood siding.
That said, after you choose a particular color, you're stuck with it! You can't re-paint even when the color scraps off due to heat or aging.
In addition to being weather (and pest-resistance), vinyl can last longer with very little maintenance, especially the newly improved products available today.
Vinyl is regarded as being one of the most affordable siding material.
Of course, the improved version of vinyl siding that features insulation properties may be a little above the standard price.
Weather is often one of the biggest overlooked factors when choosing a siding material.
As a result, homeowners end up incurring extra costs for renovations due to the damages caused by harsh weather.
If you live in an area with extreme high temperatures, you may want to avoid using vinyl as it becomes brittle when exposed to heat and UV rays for a long time.
Wood siding will also lose its color due to high temperatures and you may have to do regular repainting.
Nevertheless, it's still a good insulator and will help keep the energy bills down.
The installation is also pretty easy and can be done over an existing siding material.
This reduces the cost of renovations since you don't have to get rid of the original siding.
Tips for Selecting New Vinyl Siding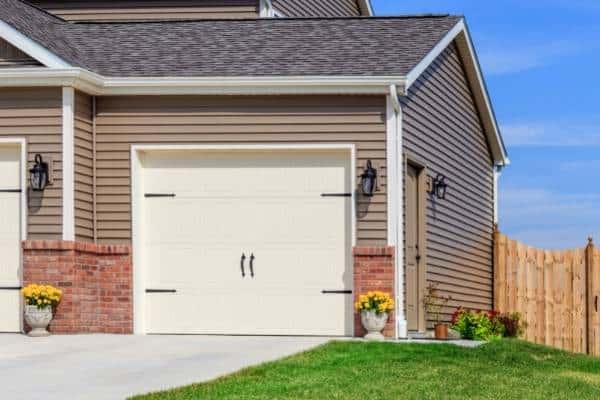 When it comes time to replace vinyl siding, homeowners must be aware of how to choose the right new siding for their homes.
The following offers information on choosing new siding for a home when the old siding has failed.
Choose the Right Contractor
One of the most important things a homeowner needs to do is to choose the right contractor.
Working with the right contractor will help homeowners ensure they have an expert helping them make the important choices when they need new siding.
Look to the Home's Architecture
Choosing vinyl siding based on the home's architecture is important.
Looking at the architecture will help a homeowner choose the perfect color and texture for their new siding so it will complement the home.
The right vinyl siding should blend in well with the home's design and not detract from it.
Discover Professional Help
When vinyl issues arise, homeowners must be aware of how they can hire professionals.
Although some homeowners choose to install their siding without professional help, doing so is not wise.
Homeowners would do well to rely on professionals to ensure the vinyl siding is installed correctly.
Many vinyl siding manufacturers will void the warranty if the siding is not installed by professionals.
Homeowners should consider scheduling a consultation appointment with a professional vinyl siding contractor.
The contractor will come out and inspect the home's design. They will talk with homeowners about their needs and budget.
The goal of the contractor is to help homeowners choose the perfect siding option for their needs.