Given the amount of time and energy involved, it can be an overwhelming task to figure out how to hire movers.
From selecting a company to understanding what details need attention — it's all too easy to become overwhelmed.
But if you do your research and follow these ten essential tips on how to pick a moving company, you can make sure that the job is done right without breaking the bank!
How to Choose a Moving Company: 10 Tips
#1 Read customer reviews and ratings
When looking for a moving company to help with your relocation, customer reviews and ratings can be extremely helpful.
Whether the reviews come from former customers or independent services that rate moving companies, they can provide great insights into the quality of service each business provides.
Keep in mind that trusted movers such as Pure Movers will have positive reviews and ratings in terms of their service, cost-effectiveness, capacity, and storage security.
If a company's reviews are abstract and too general, it might be safer to stay away from them as you never know what kind of service to expect in practice.
#2 Check the license
To ensure that your belongings arrive safely at their destination, one of the best tips on how to find movers who'll do the job right is to pay close attention to a company's license.
It is important that the moving company has been given a permit for the type of job you are asking it to do and that its operations have been approved by governing organizations.
A well-licensed company not only has experience with transporting items successfully but also holds itself accountable in case something goes wrong.
Do some research and make sure the license is up-to-date and valid before you choose a moving company — this will save you time and money as well as peace of mind when relocating.
#3 Consider years of experience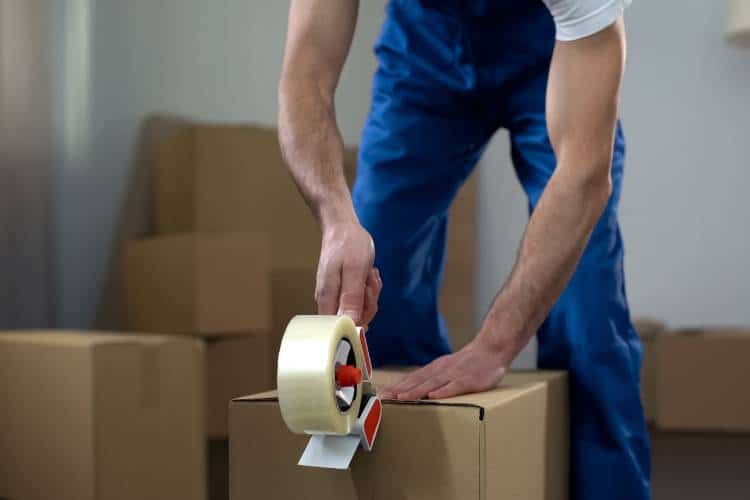 A company that has been in business for several years has had more time to refine its approach, better understand its customers' needs, and gain insight into best practices within the industry.
The more years movers have been in operation, the better your chances of receiving top-notch customer care and satisfaction with the entire process.
#4 Ask about insurance options
When researching movers, one important tip to keep in mind is to inquire about the insurance options available.
Companies might have different levels of protection they can offer, so instead of opting for the standard policy, ask if there are additional coverage options you can purchase.
Having extra insurance in the event of any mishaps provides some peace of mind and could potentially save you thousands of dollars in lost or damaged items.
#5 Check the physical address
An essential tip on how to hire movers is to check the physical address of the business.
Do some research, find out if there are any reviews of this address, and investigate how long it has been in operation.
Trustworthiness and reliability are vital as you want to make sure that you choose a moving company that is not operating out of an anonymous post office box.
#6 Compare quotes from several companies
Comparing quotes from multiple moving companies is one of the best tips that you can follow when trying to decide who to go with.
Compare prices on services such as packing, loading, unloading, unpacking, and disassembling furniture.
See to it that you also assess what type of insurance coverage each company offers — some may include accidental damage with their quotes while others do not.
#7 Don't pay a huge deposit
It's not uncommon for some companies to ask for substantial deposits before the move, often upfront.
This is often referred to as "binding" a move, meaning that your money is tied up until the delivery of goods at their destination.
Instead of settling for this agreement, it's better to find movers who are willing to charge you based on the weight of your items or other flexible payment options instead.
With the proper research and due diligence, you can find dependable and professional movers without having to pay an exorbitant amount beforehand.
#8 Find out what's included
One of the most important tips on how to pick a moving company is to ensure you have an adequate understanding of what services they provide.
Always make sure to ask questions regarding items that come included with the service such as packing, insurance, storage, and more.
This will help give you peace of mind knowing everything is accounted for, leaving you less likely to encounter any additional costs when your move occurs.
#9 Beware of extra fees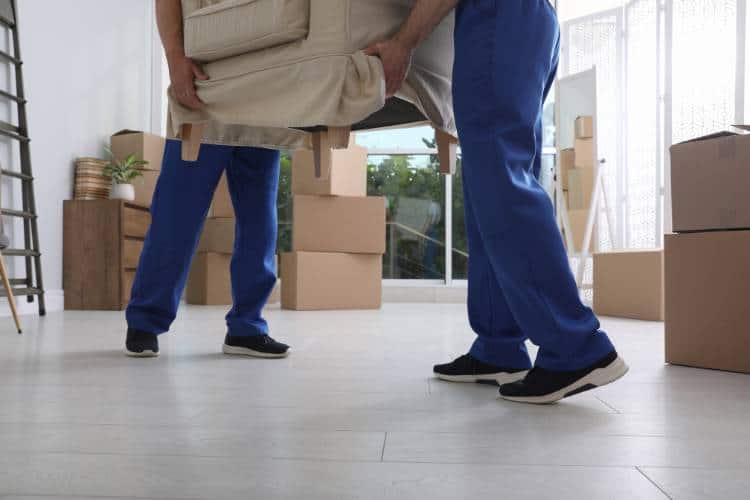 Another useful step to take when selecting your mover is to determine what's included in the service.
Make sure you understand the fees associated with additional packing services, storage options, and insurance protection.
Ask questions about their experience and look at customer feedback online, so you can make an informed decision when selecting your moving company.
#10 Ask questions
Last but not least, one of the best ways to ensure you're getting superior service is to ask questions.
Find out what sort of insurance the company offers for any damages, inquire about extra packaging fees or packing materials that may be available, and how long it will take them to complete your move.
Berating potential companies with too many questions can seem overwhelming but if you're thorough in researching them, you'll know that you made the best choice possible.
Conclusion
As you can see, there are quite a few successful strategies for how to find movers who can be trusted.
Doing all of the required research, checking online reviews, and having an understanding of their payment methods will assure that your belongings get moved safely and securely to their new destination.
Ultimately, when a little extra work is done ahead of time, you can relax knowing your relocation will go off without a hitch!