When you come home at the end of a long day, you just want to drop onto your comfy couch and put your feet up.
The last thing you want is to feel uncomfortable. Moreover, the living room is a family room, where we spend most of our time.
That is why this space should be organized conveniently, according to the needs and preferences of all apartment residents. 
Checking a few key elements before you purchase a new living room set can mean the difference between ease and discomfort.
Specifically, there are six areas where you can put in a little extra thought and effort to help ensure that you get the most out of your living room furniture.
After all, your furniture should last for years, and you don't want to be stuck with something that just isn't doing its job.
First, measure your living room. Size matters when it comes to furniture; an oversize set or a set with too many elements can overwhelm a smaller room and make it feel perpetually cramped.
If your furniture fits well in your space, it's also less likely to be bumped into or shoved against corners that will, over time, damage the cushions or even the frame.
Create comfortable passageways between elements. For example, distance near the cabinet should be calculated taking into account the length of the swing doors plus 60 cm – that will be the width of the minimum passage. 
Next, think about how the set will be arranged in the living area. Considering how each element will complement your space will help you avoid spending extra on unnecessary elements.
Online retailers are a great way to first check the prices on furniture sets for living rooms.
Once you are confident you know which pieces of furniture you will need, you can begin thinking about how you want to arrange them in your space.
You can even tape the floor to get a better sense of how each element will fill your living room.
After that, consider the materials that compose your living room set because these will help determine its durability.
Especially for families with pets and small children, the fabric or leather surfaces of your couch must be able to withstand significant wear.
Tight-knit fabrics are ideal for resisting tears and easy cleaning of stains. Darker colors, too, will help mask stains.
Contemplate various upholstery materials, it can be fabric, natural or synthetic leather. Also, it can be natural or artificial.
Soft furniture may be stuffed with materials like down, latex, or horsehair. There are foam and polyurethane options as well. 
In addition to durability, consider the overall function of your living room set. What features will improve your family's experience of your living room?
For some people, a reclining loveseat might be perfect. For others, extra storage space in the ottoman might mean the room stays tidier.
Think about what elements you definitely want to include and look at other listed features to determine whether there are other options you might not have considered.
Ask yourself a question, how did you used to spend your leisure time at home?
What is closer to you: a quiet, calm evening in the company of an interesting book, an exciting move and a glass of wine, or a noisy meeting with your beloved friends?
How often do you host guests? Does anyone have to work from home? Do you need to provide an extra bed or a sofa, or an armchair will be enough?
All of these questions will help you to better understand your expectations and receive maximum from your living room. 
Don't forget style. Your set should not only match the aesthetic of your living room, but you should like the design.
If you don't, you won't enjoy your living room as much and are far less likely to use your living room furniture. Also, the key to a stylish living room is in balance.
When decorating a living room, you put a balance between interior items, their sizes, and shapes. The best you can do is to pay specific attention to how they are arranged.
For instance, it will be logical to place large-sized objects in front of each other, in different parts of the room, and not placing them side by side.
This will add more harmony to its general appearance.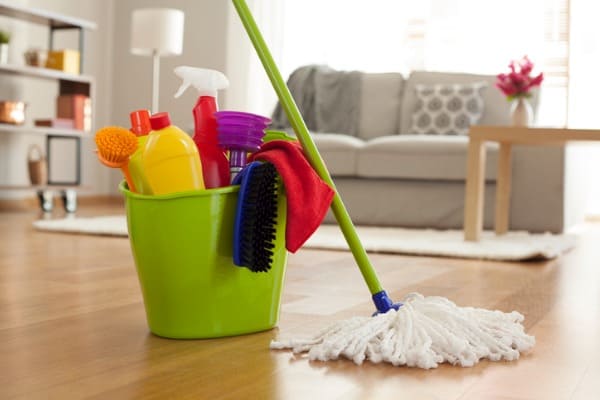 Finally, regular cleaning is the best way to extend the life of your living room set. Dirt and grime left in cushions break down the material over time.
Remember to schedule a time to vacuum and address any new stains each month. Bear in mind to wipe the dust on the art pieces and photographs along the walls of the room.
Be careful while cleaning paintings. You'll be surprised how much longer your living room set will look like new.