Having a birthday party knocking at your door? Still confused on what fun thing to do with the birthday decorations?
Birthday decorations play an important role in making the event fun-filled and memorable.
While the market is flooded with ready-to-use decoration materials for birthdays, most people seek décor ideas that will make their event unique.
Contrary to the popular belief, such décor options do not always need to be expensive.
Rather most such décor items can be easily and cost-effectively made at home.
Given below are the brief details of 10 unique birthday décor ideas that are sure to make the party truly exceptional and exciting.
Take your notes while you read this post:
Garlands of Balloons
Rather than creating a welcome arch or a wall of balloons, use them to make welcome garlands.
Blow the balloon in a shape that matches the party theme and then tie them closely together in a line using a length of twine.
When the garland is long enough, tie the loose ends of the twine to complete the garland.
It is best to use small-sized and multi-colored balloons for this décor idea.
Birthday Banners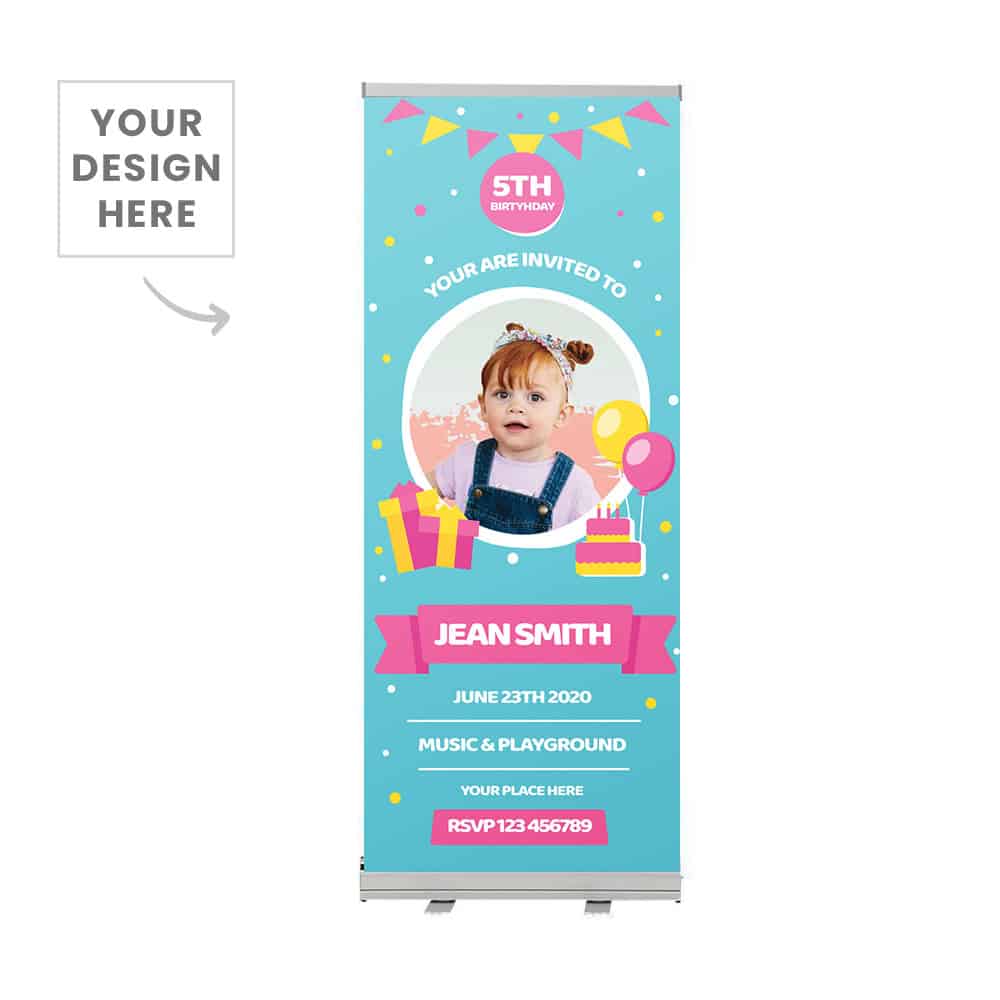 Despite being a classic birthday décor idea, the use of birthday banners has never gone out of fashion.
However, one way to use the banners uniquely is by opting for customized pull-up banners rather than the more traditional hanging style ones that adorn the wall.
These banners can be placed anywhere and offer the additional advantage of being customizable.
They are also more durable than hanging banners and can be used multiple times ensuring better value for money.
Tissue Pompoms
Tissue pompoms are fun and easy to make and they add a unique touch to the birthday party décor.
Make pompoms of different colors and sizes and use them in various ways to create a perfect party tone.
Use them as hangings, as table décor, as garlands, or simply scatter them around the venue to add some color to it.
Whichever way they are used; these pompoms will surely make the event more enjoyable.
Popsicle Stick Mats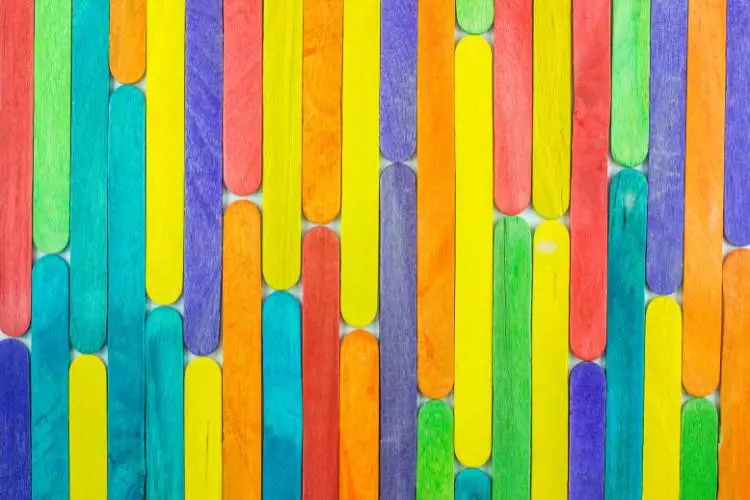 Table mats are an important accessory and using them as a part of the décor can be a great idea.
Rather than investing in multiple sets of table mats, making them from popsicle sticks is a better and more cost-effective option.
Simply attach the right number of popsicle sticks using washi tape to create colorful tablemats.
The mats can be created in various shapes and different sizes and can even be reused.
Photo Number
A birthday number created using photographs from different stages of the lives of the person makes a great birthday décor idea.
The pictures can be pasted on a huge cardboard cutout of the birthday number or can simply be stuck on a wall.
Either way, they will not only enhance the overall nostalgic ambiance of the party but will also provide the attendees a sneak peek into the life journey of the person whose birthday is being celebrated.
Fabric or Paper Tassel Streamers
Old clothes can be put to good use by creating tassel streamers from them for birthday party décor.
In case the clothes are in short supply, decorative paper can also be used to create these streamers and set the right tone for a party.
The streamers can be used on their own by hanging them from a length of twine or they can be attached to the ends of confetti-filled balloons to create another unique décor item.
Paper Plate Party Hats
A birthday party is incomplete without party hats and presenting the guests with unique hats is sure to make it exciting.
One way to make unique party hats is by taking some paper plates and cutting them from the center in such a way that they look like crowns.
Then decorate the individual peaks of the crown using different types of embellishments.
Paper Chain Wall Hanging
A paper chain wall hanging can provide an excellent backdrop for photo sessions.
This easy-to-make party décor item adds a unique sense of style to the event and looks extremely amazing in any grown-up space.
The chains can be made from simple decorative paper, colorful craft paper, or even glitter paper to match the overall décor theme.
Ribbon Chandeliers
Ribbon chandeliers can add a unique look and appeal to the birthday décor.
Just use some old wire to create a basic chandelier framework and hang ribbons and chains of framework to add color and style to the event.
Choose ribbons of different colors and fabrics and stick them to the frame with the help of some tape or staple one end.
Flower Décor
Using different types of flowers for birthday décor can make the event truly unique.
Apart from adding natural beauty and appeal to the venue, they help to maintain a sense of simplicity throughout the event.
Use flowers for decorating the table centerpieces, creating a welcome arch, or even general decoration of the place to lift the spirits of the guests.
Final Thoughts
Using unique birthday décor ideas helps to make the event extra special for both organizers and attendees and adds to its fun and excitement.
We hope the above extensive list of great and out-of-the-box birthday decoration ideas will add the dash of charm to your birthday party as well.
Stay blessed, stay unique and enjoy the born day!!