Even the best-drawn house plans could go awry if they weren't well prepared in the first place. Every house plan is unique and should be treated differently because every homeowner's personality and preferences are different as well.
Because a house plan forms the very foundation of the structure itself, it's best not to rush this process. You have to get this right and be very thorough to make your dreams into reality.
When designing a home from scratch, there are essential questions you have to ask—a sort of self-assessment. By asking the right questions, you can make your house design one that's truly and uniquely yours. These questions include:
 1. Is The Plan Within My Budget?
Every homeowner building their home from scratch have their respective budget ranges as to how much they can afford for their home. Therefore, it's best to be very realistic about what you can and can't afford.
To help you get a clearer picture, try using the 3D Building Designer published here. Once you've done so, you can consult with your architect and confirm if it's feasible.
Additionally, even if you aren't a professional yourself, you'd probably still have ideas on what your limitations are budget-wise.
This is an important question to ask so you can make changes to your plans if necessary. Doing this will also help you avoid confusion and multiple revisions later on.
2. Are There Parts Of The Land That I Would Like To Preserve?
One of the first things you must assess is the piece of land where your home will sit on. The bigger your piece of land is, the more features you may wish to preserve.
Perhaps those parts are sentimental, or they help highlight your property's best qualities. It's best to take a walk around your future property to see which features you'd want to highlight.
This will give you an idea of where certain rooms should go or which rooms could be isolated if they are too close to other spaces.
When you have notes on those areas of your land, make sure to discuss them with your architect. Since they have professional experience, they can help you decide which parts of the land should and shouldn't be disturbed.
This question can also shape your home's overall look. If you aren't this particular, you might cover specific regions of your property that would've others be its best features.
3. What's My Family's Lifestyle?
Your home will not feel like it's entirely yours if it doesn't meet your family's lifestyle. As such, assessing your way of living can help you design a better house plan.
For instance, if you're a family with three little kids, your house plan will likely differ significantly from that without younger children.
Furthermore, if you're a car enthusiast with a vast collection of vehicles, you may need a bigger garage space than usual.
Other factors relating to your lifestyle that you'll have to consider and assess include:
Career. Do you work from home? Do you plan on homeschooling the kids? If the answer to these questions is yes, you'll need to have a separate room dedicated to working and studying.
Family size. Do you plan on having more children? How many? Do you want to have one extra room for when guests? These questions will help you decide how many bedrooms to include in your house plan.
4. What Is The Time Frame Of The Build?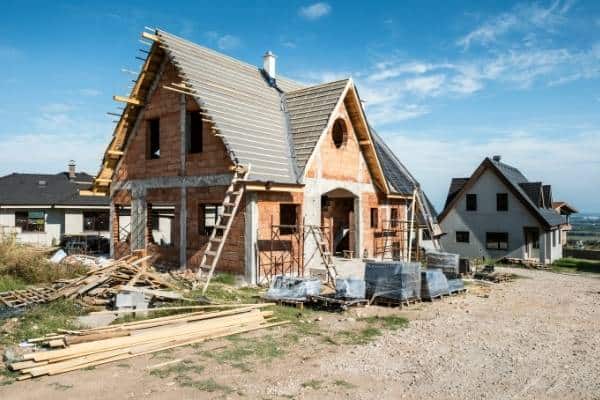 The bigger your house, the longer the build will be. So, if you're rushing to move into your new home, it may be wise for you to focus on smaller and simpler designs.
If time isn't an issue and you can wait for as long as your desires are met, then you can opt for more elaborate home plans, styles, and sizes.
Don't pressure your contractor to meet a time frame that's almost impossible to achieve. Keep in mind that it could also be the quality of their work that you're putting in the line.
5. What Features Do I Want The Most In My Home?
Every homeowner will also have their respective desires as to the features that matter the most to them. Take note of these features so that all your requests will be addressed and likely met when the house design process is underway.
For instance, is your property in the countryside where you don't have next-door neighbors and have quite a view?
You can bring more natural light into your home and enjoy that view by getting floor-to-ceiling glass windows. Do you wish to have a smart home? Then make sure your home is designed to accommodate those specifications.
Give yourself time to decide on your answer to this question, as this will ensure you won't miss out on any crucial aspects of the design and planning process.
6. Is This My Forever Home?
Is the home you're building now the one you'll be living in during your golden years when the kids are no longer around? If yes, then you should probably design your house to suit this desire.
You may include a bedroom on the first floor so that you can move into it in the future should it no longer be feasible for you to walk up and down the stairs constantly.
Conclusion
From simple, small, and classic homes to the grandest and most elaborate ones, one thing is common: everything started with a plan.
Many homeowners who are building from scratch have a vision of what they want their home to look like. Then, those visions are drawn on paper until the build turns them into reality.
To avoid any regrets with your future house plan, be sure to ask yourself the questions above first. Throw all your cards on the table even before the very first stone is laid.