Looking for home decor and improvement ideas? Then you have landed on the perfect page.
From rearranging the furniture to building a beautiful outdoor space, you can achieve anything. A home spa, a party-worthy backyard, a swimming pool, and much more.
A swimming pool in the yard can make your house even prettier. And fortunately, you don't have to worry about maintenance as wholesale pool equipment and cleaning materials are easily available online.
Irrespective of the size and location of the house, you can redesign it the way you want.
So, don't limit your ideas. Let's make your house famous in the neighborhood.
Decorate your House With these SIX Cool Ideas –
Indoor Decor Ideas
1. Furniture to Match the Theme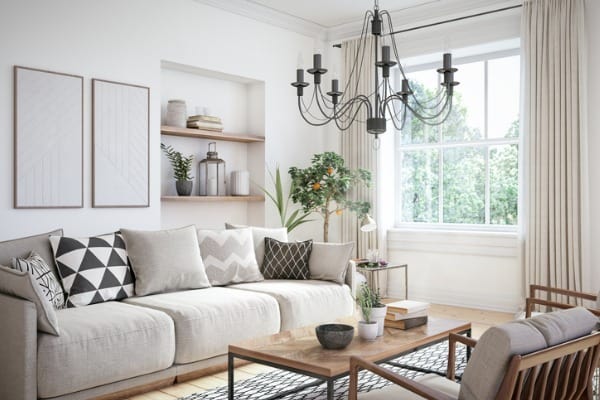 Home decor and pretty furniture always walk hand-in-hand. These days, you'll find a lot of theme furniture to beautify your home.
If you own a small apartment, you can buy compact and multipurpose living room furniture.
Something like a recliner or a sofa-cum-bed that can be used for casual sitting, gaming, or relaxed evenings.
A dining set matching the theme of your kitchen would add more beauty to the dining area.
When buying furniture, always consider the theme of the room and the color combination. Because contrast colors always encourage a joyful and fresh environment.
2. Decorating the Extra Room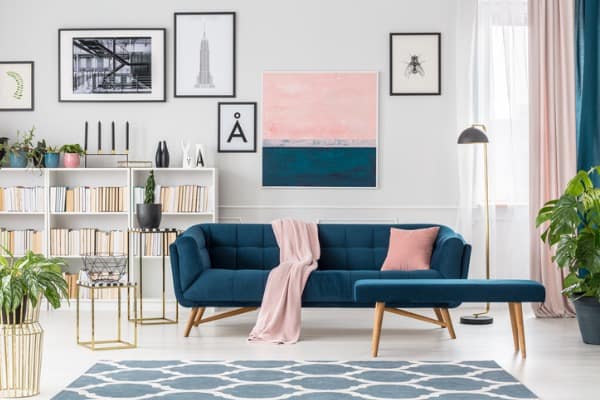 If you happen to have an extra room, you can use it for so many things. For example, a game room, a home office, a mini library, a guest room, or a children's room.
Imagine how cool it would look when you arrange a couple of home theatre chairs and invite friends over for a movie. A projector and a plain white wall, and your theatre will be all set.
Or if you work from home, having a different room as your office space is always good. It gives that sense of distraction-free and focused workspace.
While we're on the topic of home offices, let's not forget the smaller details that can make a big difference in creating a comfortable and personalized workspace.
One such detail to consider is investing in personalized desk mats. These personalized or made-to-order desk mats not only protect your desk from scratches and spills but can also serve as a classy addition to your home office decor.
Another idea is to convert the room into a game room or rec room. You can set up some board games, a Foosball table, a Ping Pong table, or arcade games in the room. A perfect way to have a weekend party at your home.
Or you can decorate the spare room as a children's study room/playroom. Whatever idea works best for you.
3. Fireplaces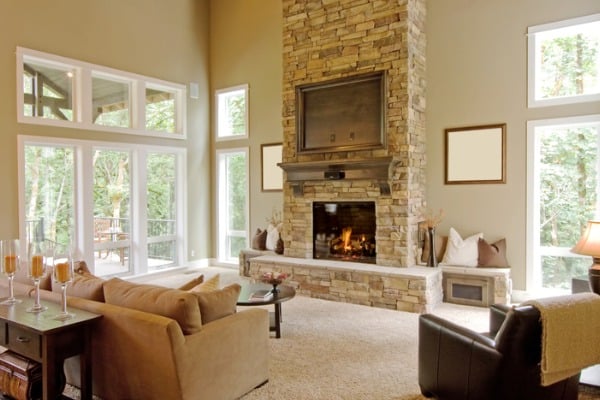 Fireplaces are like the heart of the house. It gives warmth, a welcoming vibe, and comfort.
The living room has to appear fresh. It's the first room when people enter your house and the last room when they leave. It has the power to put a smile on people's faces.
So, good-looking furniture, a comfy sofa set, and a fireplace can make the living room more beautiful.
These days, electric or gas fireplaces are easily available too. You can even buy a portable fireplace to carry around in the house.
Not only does it give warmth, but it also enhances the beauty of your home. The next time your best friends spend the night, some board games, movies, and a fireplace would make their visit even more joyful.
Outdoor Decor Ideas
1. Pool and Spa
The pool is the perfect addition to take outdoor aesthetics to the next level. Isn't it fun to go out and jump into the pool whenever you want?
You can host pool parties for children or your friends. Some music, loads of food, and a calming pool will make your party superhit.
Depending on the size of the backyard, you can buy an above-ground round or oval pool. Semi-inground pools are also available in different sizes.
The good thing is, you don't have to have a large backyard because mini pools are equally amazing.
Then there is also an option to have a hot tub spa. After a long day, sliding into the hot tub feels like a paradise. Besides, it also has health benefits, so why not?
If you are wondering whether pools and spas need extra maintenance, then it's not hard.
With the right pool supplies, chemicals, and equipment, you can maintain the hygiene and safety measures of the pool/spa. And you can always search for pool cleaning and maintenance tips to be sure about everything.
2. Outdoor Patio and Furniture
Having outdoor furniture is like that extra cheese and garnishing on a delicious pizza. It always adds more taste and never disappoints anyone.
There are tons of options to set outdoor furniture depending on how much space you have. Lounge chairs, an outdoor dining table, bar corner with bar stools, benches, and more.
And if you have a backyard pool, a bar corner would accompany it with grace.
For rainy days or extra sunny days, a beautiful patio umbrella will offer calming shade. You don't have to run in the house. Rather you can enjoy the weather.
3. Grills and Fire Pits
A firepit can style an outdoor event and party. It can easily qualify as a warm-welcoming centerpiece.
Just like indoor fireplaces, fire pits come in different sizes, shapes, and fuel types. You can organize outdoor events even on winter days without worrying about cold weather.
Since we are talking about outdoor parties, it's only fair to have grills to roast some marshmallows.
Portable grills can even be carried around to the front yard, back yard, or anywhere in your house.
You can have a family get-together and prepare delicious grilled food together. And who wouldn't enjoy grilled chicken alongside the pool, right?
Final Thoughts
The above cool home decor ideas will help you design a funhouse around the neighborhood.
Home improvement projects always bring out the designer in you. And a house with beautiful furniture, a pool, and a firepit becomes the place you crave for.