The higher the value of your home, the more net worth you have. One of the most effective ways to boost the value of your home is to renovate it.
However, home renovations are costly, with a small remodel typically costing between $25,000 and $45,000.
But there are ways to spruce up your property and add to its value without spending such a large amount of cash.
Replace the flooring
Did you know that carpet can contain as much as 200,000 bacteria per square inch? Not only is carpet unhygienic, but it also wears easily and gets dirty quickly.
A good way to add value to your home is to replace all your carpeted floors with something that's more durable.
Laminate flooring is the most affordable option and typically costs between $2 and $6 per square foot, plus installation costs.
Hardwood floor is the more attractive option and will add more value as it's considered luxurious.
Research shows that wooden flooring can add 2.5% to the value of a property, so it's certainly worth investing in.
Add curb appeal
Statistics show that homes with curb appeal sell for around 7% more than properties without it. Curb appeal is relatively easy to do, it just takes a little bit of hard work.
The first thing on your to-do list should be cleaning. This should include things such as your windows and doors, pressure washing the driveway and pathway, and scrubbing away stains.
Next, cut back trees and hedges, and think about planting some colorful plants. Good landscaping may add 28% to the value of your home.
Painting the exterior of your home can add 5% as it can make your home look new and inviting. Plus, it's an inexpensive and easy job that you can do yourself.
Put up new tiles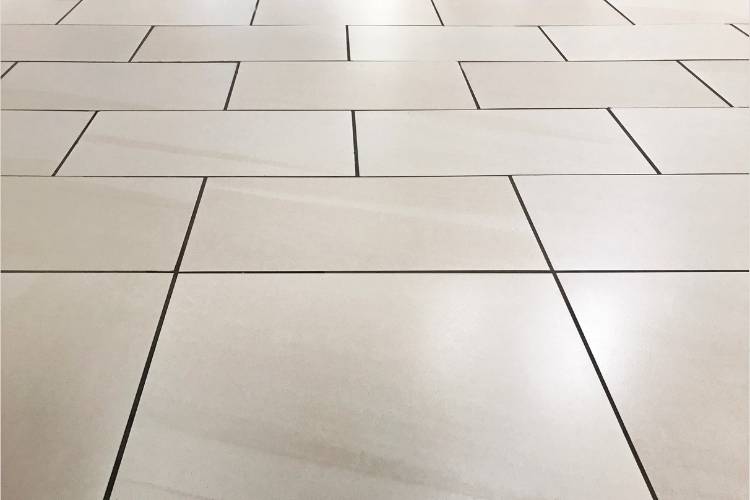 People say that the kitchen and the bathroom are the most important rooms in the home, so it's crucial you perfect these rooms.
Kitchen backsplashes are designed to protect your kitchen wall from grease, oil, and general mess. But this can make them look old, dirty, and uncared for.
A new kitchen backsplash will bring your kitchen back to life. It's a relatively cheap task, too. The average price range for a new backsplash is between $600 and $1,500.
It's not just the kitchen that can benefit from new tiling. Bathroom tiles and the surrounding grouting have a habit of growing mold due to the moisture in the room.
Replacing bathroom tiling can make it appear as though your bathroom has had a complete remodel. It will freshen up the room and make it appear brighter.
Make sure the tiles are durable and on-trend and you could add thousands to the value of your home.
Overhaul your lighting
Public Utilities Fortnightly reports that the average home has 67 lights.
This may sound like a high number, but a well-lit home is good for your health as well as the value of your property.
Good lighting can make your home feel brighter, larger, and cheerier. A cheap way to make your home extra bright is to put in recessed lighting.
This typically costs an average of $360 per fixture and will bump the value of your home up by around 10%.
One of the biggest benefits of recessed lighting is that it provides uniform lighting, so there are no hidden dark corners in your rooms.
You should also think about lighting up the exterior of your property. Teamed up with good landscaping, it can add 20% to your home's value, according to one Orlando-based lighting company.
Change the doors
The more doors in your property that you can replace, the more the value of your home will increase.
As the front door is the first thing people see when they approach your house, you should seriously think about it replacing it with a new one.
It's estimated that a brand new front door could provide a return on investment (ROI) of 75%. Popular design choices include craftsman, ornate, modern, and solid wood.
If you can afford to update more than your front door, change the garage door and back door next.
Match the color of your garage door with your window trims to make your home stand out. Then, move on to your interior doors.
A good-quality paint job can make them look as good as new if you don't want to splash out on new ones.
Reduce clutter
This is one of the most affordable ways to add an average of $2,500 onto your property's value. Clutter makes rooms look smaller than they really are.
It can also make your home feel unloved and uncared for. When decluttering, focus on one room at a time before moving on to the next one.
Throw away junk and donate items in good condition to charity.
You could even hold a yard sale to get rid of some of your unwanted items and make a little extra cash too.
The decluttering process is also a good time to assess your storage options.
10% of your home's square footage should consist of storage, so make sure you've got enough and add some more if you need it.
It's always worth boosting the value of your home. And, you haven't got to spend a fortune doing it, as these renovations cost a small amount but will have a big impact.
Another way to maximize space in your home is by incorporating additional tables. More tables provide more surfaces for decor and other items.
When selecting tables, it's important to ensure that they have sturdy legs that can support weight. Investing in stable, high-quality legs will ensure that the tables are durable and able to withstand heavy loads.